Whenever you search for a cosmetic brand in India, Lakme will appear on the list. It is the topmost brand of Indian origin owned by Unilever company. Lakme holds the number one position for the last fifty years. Lakme in collaboration with Aptech institute has opened Lakme Academy across the country. One of its branches is serving the citizens of Dwarka, Lakme Academy Dwarka. They offer basic to advanced level courses in skin, hair, makeup, and nails.
Lakme Makeup Academy Dwarka offers courses to develop various technical and soft skills related to makeup and beauty. Once enrolled you will be trained by Lakme experts. With their well-structured curriculum, they will ensure that you will be industry-ready once you finished with the course. Lakme academy successfully running over 250 centers across India where you can find your nearest center by searching Lakme academy near me on Google.
Read This Article: Short Term Job Oriented Courses After 12th
Lakme academy Dwarka offers a variety of courses. It has a dedicated section for makeup-related courses called Lakme Makeup Academy. Let me give you detailed information about these courses.
Courses offered at Lakme Academy Dwarka
Lakme Makeup Academy Dwarka offers beauty industry-certified courses. It is their one of the oldest branch. They are equipped with the best technical armamentarium that is used for training.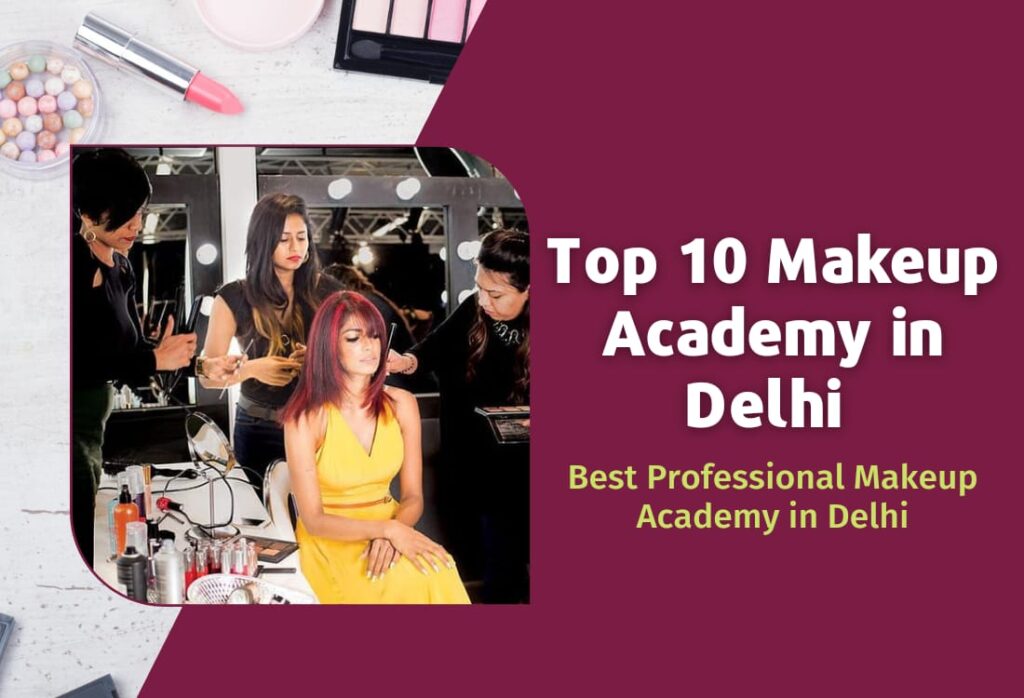 They also train you by offering support to external workshops and seminars. When you finished training with them, you will get a certification. They also have a separate unit for job placements.
The list of courses that are offered by Lakme Makeup Academy Dwarka
Cosmetology Courses
Skin Courses
Hair Courses
Makeup Courses
Nail Art Courses
Manicure and Pedicure Courses
Salon Management Courses
Short term Courses
Let me give you some insights about some of the popular Lakme courses' basic structure and Lakme academy course fee structure.
Lakme Cosmetology Courses
Lakme Cosmetology course offers much more than an ordinary beauty parlor course. It grooms you to transform your client's persona by treating their skin and hair. They have two basic Lakme beauty parlour courses. Foundation and Advanced.
Read This Article: Beauty Parlour Course in Noida | Best Beautician institute
The foundation course will teach you the basic aspects of techniques involved in hair, skin, and makeup. While the advanced course will teach you insights into industry-related makeup and hairstyles. Lakme Beautician course fees are roughly around ₹ 90000. You can pay the course fee upfront or in 3 installments.
Skin Courses
Any beauty and makeup courses are incomplete without having a good knowledge of the skin. How your client's skin will react after the application of layers of makeup is an important factor to consider beforehand.
Read This Article: Hair Styling Courses for Beginners | Hair Styling Classes
Lakme skin courses at Lakme academy Dwarka will help you to gain knowledge about skin science, various skin flaws, and their treatments. It teaches you all skin-related issues in their foundation and advanced courses in beauty therapy.
Hair Courses
You will not look beautiful only with good makeup. A good hairstyle will complement flawless makeup. At Lakme Makeup Academy Dwarka, you will be trained to do some amazing haircuts and hairstyles. You will also learn to do spa treatments.
Read This Article: Post Graduate Diploma In Cosmetology | Best Course For Highly Paying Career
Also, it will help you to get knowledge about general hair care and hair-related problems and treatments. They have a foundation hair course where they will teach you all the basics. 6 months of advanced hair courses will make you an industry-ready hairstylist.
Makeup Courses
A wedding, cocktail party, or even a simple occasion is incomplete without good makeup. You can take the Lakme makeup course even if you are a beginner or experienced in the makeup industry. Skills you learned can be used both personally and professionally.
Read This Article: Nail Technician Diploma Course | Nail Artist Course
They have two types of makeup courses to offer, a foundation where you will be trained in all basic makeup skills. Another one is advanced that will teach you insights into makeup tricks used in the beauty industry. Lakme makeup course fees approximately range between ₹ 85000 to ₹ 1.5 lakh.
After finishing your training, you can pursue your career as a professional makeup artist. Lakme academy Dwarka will train you to be a good makeup artist as they collaborate with different workshops and seminars. They also actively participate in Lakme Fashion Week each year. Here you will get a closer look at the latest beauty and makeup trends. Lakme Makeup Artist Course Fees are roughly around two lakhs.
Other courses such as nail courses or salon management courses can be learned as additional courses. Taking any course at Lakme Makeup Academy Dwarka will groom your soft and technical skills in the best way possible. Currently, due to the pandemic, they are conducting all their courses online.
Top Beauty Schools In Delhi NCR
Meribindiya International Academy: Meribindiya International Academy is the best academy which offers professional beauty courses. This makeup academy has won India's best beauty school by glamorous actress Hina Khan and many more awards. This beauty school's fee is less than other makeup academies.
Address: Shop No – 1, 2nd and 3rd Floor, Sunehri Market, near Sector 18, Atta, Sector 27, Noida, Uttar Pradesh 201301
☎ 9582133349
Orane Institute: Orane Institute is a beauty school which offers various beauty courses.
Address: Delhi, India
☎ 9958600827
Pearl Makeup Academy: Pearl Makeup Academy is a well known beauty school and it offers the best beauty courses.
Address: Delhi, India
☎ 9958600827
Lakme Academy Dwarka Address
301-304, PANKAJ PLAZA, PLOT-9, SECTOR-6
MAIN MARKET, DWARKA NEW DELHI, 110075
If you want to make your career in international beauty industry then you have to pursue an international beauty course. International Beauty Expert (IBE) is an international beauty academy which offers international beauty courses. IBE provides an international internship and international job placement too.
Address: Noida, India
☎ 8595172415
Conclusion
The beauty and makeup industry is an ever-growing industry. As per reports, in 2017 it was valued at approximately 11 billion USD dollars in India. The same report also suggests that this industry will reach a total valuation of roughly around 20 billion USD dollars. If you want to become a successful beauty expert, then don't miss the opportunity to learn at Lakme Academy Dwarka or even at Meribindiya International Academy who is the best makeup institute in India.