It is an innate desire of every girl to look beautiful and different on every occasion whether it is her wedding or any other auspicious function. They want everything to be perfect. So, if you are looking for a place that provides proper care and pampering to your beauty especially nails then Nail Mantra, in Delhi is the best option for you.
Properly shaped and polished nails always give your boss lady vibes. So, you should just give try to, nail makeover and flaunt anywhere and everywhere. Nail Mantra extension courses offer the best services and courses. For any kind of query or service, you can book an appointment or walk into this studio. Its nail extensions course glams your nails' beauty and provides them with a wide range of designs and embellishment.
On the professional front if you want your career in the field of beauty you should try and opt for different nail extension classes near me and establish yourself as a nail expert that is a very demanding profession nowadays.
Nail Mantra extension courses and training provide you with various kinds of nail extension training courses near me as Acrylics, Hard gel, Dip powder, acryl, express nails, fiberglass, and silk wrap. So, if you take any of these courses from the Nail Mantra, they will help you to hand-on training in nail art and nail science. So that, the candidates or students can establish themselves as a nail technician and nail artist.
Compare with: Lakme Academy Nail Art Course
Let's have a look at the Nail Mantra nail art and extension course.
Nail Mantra – Nails Art And Extension Courses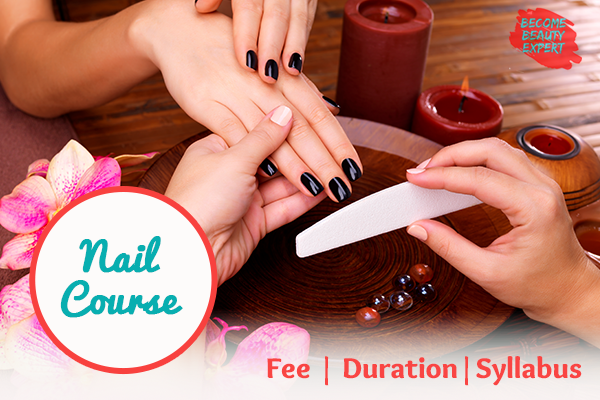 Now a day the traditional mindset and thinking of the people are getting changed. They are getting modernized with time and nail art is becoming a growing trend in metros and towns as well.
The field of Nail arts and extension are growing very rapidly in India so who wants to make a career in the beauty industry these kinds of courses make their way easy.
Nail Mantra offers both hobby and professional diploma courses in nail art and extension. After getting a proper diploma course in nail extension you can start your career as a nail technician.
A Handy Guide: How To Start A Nail Salon Business?
Acrylic Nail Extension Training
Acrylic nail extension course is the most popular nail enhancement service. This course teaches you blending techniques, extension procedure maintenance procedures, and aftercare advice. Here you will be taught about nail shapes like round shapes, almond shapes, oval shapes, and others with different nail extensions like gel and French buildup.
Nail Mantra always tries to teach you the best techniques of every art. Within the 14 days of their training, they try to master their candidates in every possible way.
Learning nail art needs dedication and hard work for becoming a good and skilled professional. You will learn to care, paint, repair, and nail extension and ideas to decorate it. You will get both theory and practical classes for the best training at Nail Mantra. They are taught proper guidelines and safety measures to eliminate any risk of cross-contamination.
Must Read: Nail Technician Diploma Course | Nail Artist Course
Gel Nail Paint Application
This type of application gives a natural glossy look to the nails. It is also good for broken and injured nails. Nail mantra offers services to their clients and trains their students to rich and enhance their nails beauty.
The professional training needs 15 days on the whole however you can take more day's training if you want. Nail Mantra classes provide a sic kit to make sure you learn well to clear your all doubts. They provide all techniques and tools regarding nail art and extension to their students.
Know More: Become a certified Nail Technician – Course Details, Admission, Eligibility, Syllabus, Jobs & Salary
3d Nail Art & Extension
In the last two decades, nail art and extension fashion is getting popular worldwide. Even in present days 3D nail art is in the vogue and gaining popularity. Only expert and trained artists can perform these services.
For 3D nail art a professional uses various beads, flower petals glitter acrylic enhancement to give nails a perfect look. Candidates interested in learning 3D nail art can enroll in Nail Mantra for advanced nail art and extension courses.
Top Beauty Academies Which Offer Nail Art & Extension Course
Here is the list of top beauty academies in Delhi NCR which offer nail art & extension course.
Meribindiya International Academy: Meribindiya International Academy is among the best beauty academies in Delhi NCR. Meribindiya International Academy offers you the best nail technician courses. Few months back, Meribindiya International Academy was awarded by Hina Khan as India's best beauty school. At Meribindiya International Academy, students come from all over India to learn nail art & extension courses.
Address: Shop No – 1, 2nd and 3rd Floor, Sunehri Market, near Sector 18, Atta, Sector 27, Noida, Uttar Pradesh 201301
☎ 9582133349
Orane International Academy: This beauty school is among the top beauty academies which offers nail art & extension courses in Delhi NCR.
Address: Delhi, India
☎ 9958600827
Career Opportunities After Nail Art And Extension Course
Opportunities in the industry after taking nail extension training courses are never-ending. It growing very fast. As every day new trends are coming if you are interested and dedicated enough to take nail art and extension as a full-time profession you can go undoubtedly.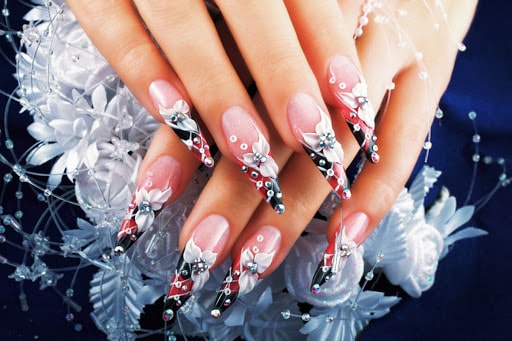 You can start your nail art salon or studio and become a nail technician infamous beauty salon. A nail technician can earn from 10000 to 50000 depending on their work experiences and artwork. So, if you are inclined to the beauty industry and looking for nail extension training courses near me, Nail Mantra is a great option.
See more: Job Oriented Beauty Courses.
If you want to work as an international nail technician then you have to pursue an international nail art & extension course. International Beauty Expert (IBE) is an international beauty academy which offers international nail art & extension courses. IBE provides an international internship and international job placement too.
Address: Noida, India
☎ 8595172415
Final Thoughts
Fashion and beauty are very important. It reflects the culture of our country and our personality at the same time. It adds colors to our life. THESE INDUSTRIES ARE GROWING BY LEAPS AND BOUNDS. A person cannot think much if he/ she wants to make a career in these industries.
Every single diploma course like nail art extension, hair extension, and eyelashes courses provides good opportunities through their nail and extension courses. So, get enrolled and fulfill your dreams before giving your mind the time for a second thought.