Employment is one of the biggest concerns in today's world. It has opened a new dimension for various fields, and students tend to choose many different courses compared to previous years. One such area which has brought to increase in interest of students in the beauty industry. This industry is looked upon as one of the most pleasing career choices in recent times.
Meribindya International Academy has proved to be a medium for many such aspirants who wish to pursue their career in the beauty industry and lately have gone on to secure a full-time job in this area and earn upto one lakhs after completion of course. They are well-reputed in terms of placement offers for students and serves up to 100% placement. This is something one should be proud of as not many institutes offer this level of assurance what Meribindya company does.
How MeriBindiya international Academy started?
Meribindiy International academy Noida started its journey in a small apartment in 2016 with a vision to build something serious with very few employees who were later recorded in 2018 to have turned into a team of more than 55 employees. This International Makeup Academy is a brainchild of bright IT engineer, nameMiss Lata Pal. Starting from an apartment, this International Makeup Institute has an academy that shows how far they have come and can be looked upon as an example for many striving business minds.
Services and courses offered by MeriBindiya International Academy
This International Makeup Institute in Noida offers modern and professionally designed courses for students depending on the choices of candidates. They offer classes in three formats
Short term course
Diploma or regular course
Post-graduation or certification course
Short term beauty courses are generally opted by those who have other work commitments and don't have much time to dedicate to the class.
Diploma or regular course is a full-time course which gives you the complete insights of the course and generally lasts for one year.
Post-graduation or certification course is the advanced level Makeup course done after finishing the Diploma or regular course. Therefore the courses are very well organized and allows you to choose a perfect course for yourself depending on your availability.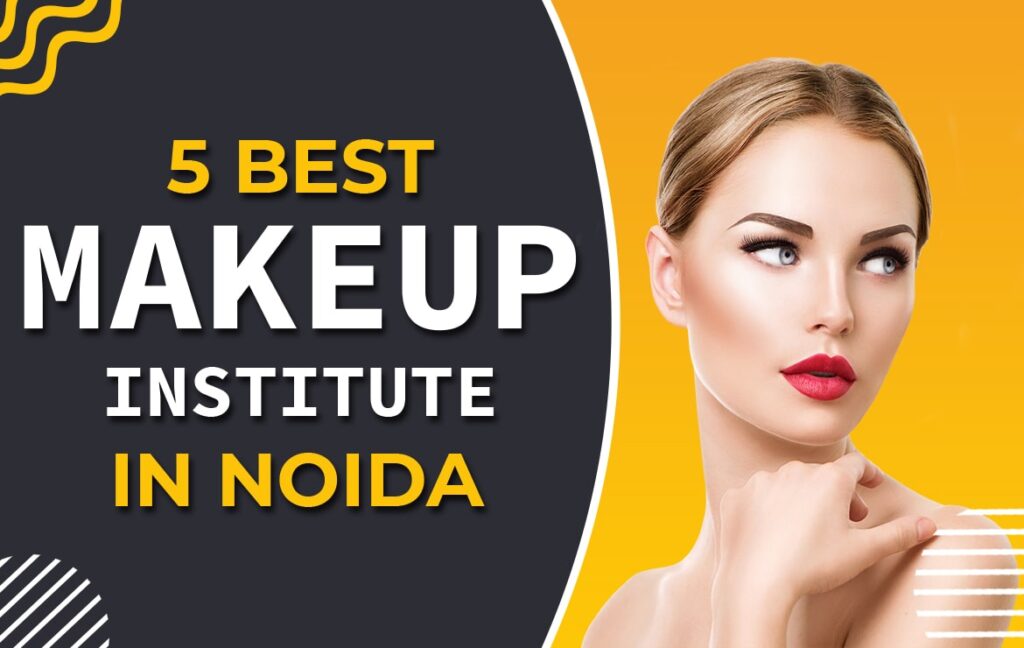 Some of the short term courses offered by Meribindya International Academy are
Airbrush Makeup Courses
HD Makeup Courses
Bridal Makeup Courses
These Meribindiya Makeup courses fall under the category of short-term courses. The duration of these courses ranges from 5-6 completing this course. One acquires basic knowledge of the field and is ready to gain further experience in the respective field.
Some courses under Diploma or regular category are
Post Graduate Diploma in Cosmetology
Diploma In Skin and Hair
Diploma in Makeup and Hair Styling
Diploma in Hair Dressing course
These are the regular courses that last for approximately a year, giving you complete insights and knowledge about the field. After completion of the course, an individual can be offered job placements, or he/she can pursue post-graduation course.
Some courses under certification category are
Certification Makeup Course
Advance Certification Makeup Course
Advance Hair Style Certification Course
Certification Skin Course
Certification Hair Course
Advance Diploma in Cosmetology
Certification In Nail Art
After pursuing a certification course, one is ready to start its venture. This course certifies you to be a professional in the respective field and has enough knowledge to guide people. Therefore after pursuing this course, people tend to start their own business. Meribindiya International Mekeup Institute offers CIDESCO certification to their students.
Why they are best?
Meribindya International academy is considered to be among the best because of their highly experienced trainers and staff. The level of knowledge they possess is unmatchable, which is an excellent gift for students pursuing studies. Also, the infrastructure and equipment used are of latest technology which is not commonly seen in many institutes. They are the best makeup academy in the world.
5 Best Job Oriented Short-Term Courses with High Salary After 12th
They continuously try to cope with the latest trends as the beauty industry proliferates and evolves every day. Hence, it becomes difficult to manage with the latest trends, but this institute comfortably does so.
Opportunities after the course
As mentioned earlier, this institute has proved revolutionary as it has opened many gates for employment in this sector which was neglected previously. Still, Mr Shubash Channdra and Miss Prem lata's vision has offered many opportunities in this sector.
As per the records it has been observed that after completing courses from MeriBindya international academy students has been placed cent per cent and went on to receive annual CTC package between 3 – 5 lacs and some of them managed to establish the business of their own. Therefore without a doubt, this institute has proved to be a game-changer for the nation.
 MeriBindiya International Academy Noida
Shop No – 1, 2nd and 3rd Floor, Sunehri Market, Atta,
Near Sector 18 Metro Station, Sector 27, Noida, Uttar Pradesh 201301
Any Course Query, Call — 8130520472 / 9582133349
RECOMMENDED ARTICLES