At becoming a Beauty Expert blog, we try our best to bring valuable information to our readers. We know that you are searching for the best makeup academy to make your career. This blog post will review Anurag Makeup Mantra Academy.
Who is Anurag?
Firstly, Anurag Arya Vardhan is one of the best Makeup artists. Secondly, he runs a beauty course academy called Anurag makeup mantra. Surprisingly he is working since the age of 12. He created his career out of scratch. He is the best example of success in the beauty industry.
About Anurag Makeup Mantra Gurukul
Anurag makeup mantra gurukul is a reputed beauty course institute. This Mumbai based academy provides various beauty courses. The institute has its unique way of teaching makeup art to their students. In addition to makeup skills, they focus on inner beauty through yoga and exercise.
We can evaluate the quality of beauty training at Anurag makeup mantra with their records. The given quality makeup artists to industry on one hand while providing the best hairstylist on the other hand.
Anurag Makeup Mantra Academy courses
The beauty industry hairstyle and makeup play a vital role; hence Anurag Makeup Mantra offers two courses. They offer hairstyling courses in addition to Makeup courses.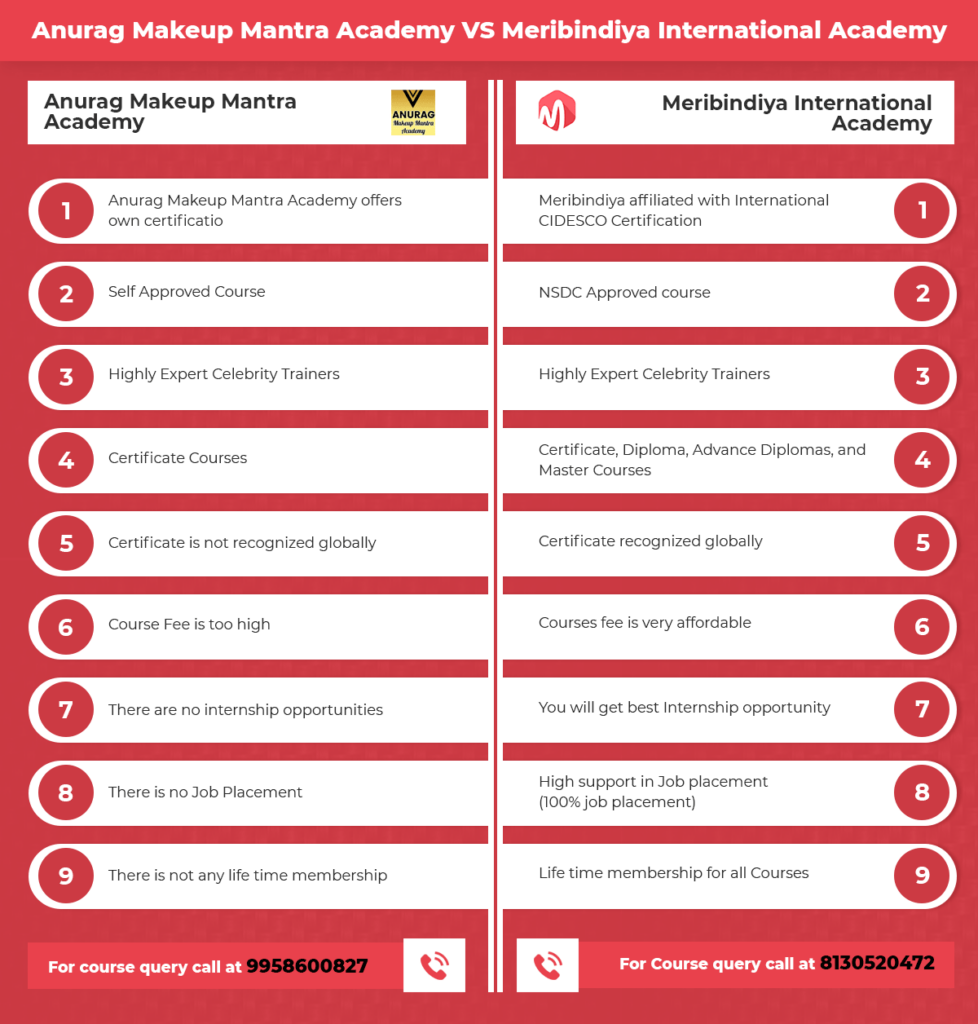 Anurag Hair Style Courses
Anurag Makeup Gurukul offers hairstyle courses like Basic and advanced hairstyle course. The introductory course includes the introduction of hairstyles, Basic hair cuts, and teaching essential hair treatments. These introductory courses also have variants like a crash course, certification course and diploma course. Anurag makeup mantra hairstyle courses have a unique syllabus with extracurricular activities.
Makeup Courses
Anurag Arya makeup Gurukul offers very trustworthy makeup courses. These courses are differentiated as per the tenure such as short term, diplomas and advanced makeup courses. You will learn essential makeup art in short term courses. You learn advanced makeup techniques in addition to makeup treatments in advanced courses. Anurag Makeup Mantra advanced makeup course makes you an expert in makeup artist in a few months.
Why join Anurag Makeup Mantra Academy?
We did research, and we talked with many students from Anurag Makeup Mantra Academy. After the survey, we got some reasons behind their presence in the academy. We are here listing out some reasons to join Anurag Makeup Mantra Gurukul.
Anurag Arya has in-depth knowledge in along with deep experience in the beauty industry.
Makeup mantra course fee is very affordable.
Anurag Makeup gurukul has a proven track record of creating best makeup artists in India.
They have unique teaching styles.
This academy provides internship opportunities.
Why Wait When You Can Earn up to 1 Lakh During Course at Meribindiya International Academy
How to join Anurag Makeup Mantra Academy
We will suggest you to go on Anurag makeup mantra website and fill the form. You can also click on below button to get enrolled for beauty and hairstyle courses. To get admission in Anurag Makeup gurukul you can also visit their academy in Mumbai.
Anurag Makeup Mantra course Fee
Anugrag Makeup Mantra Gurukul offers various courses. These courses has different duration and prices. We can say basic courses of 10 days or 15 days may cost less than 1 month basic course furthermore 3 months advance courses may cost more.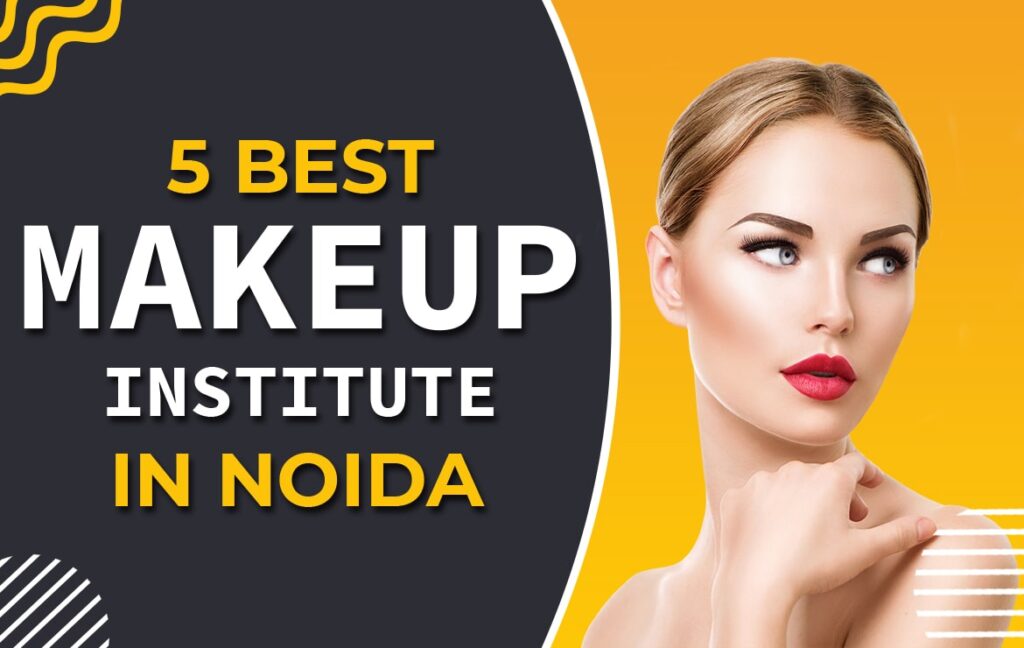 Click below to know more details of beauty course fee. You will get training kit, internship opportunities and study material for the beauty and hairstyle courses at anurag makeup institute.
Anurag Makeup Mantra Gurukul Address:
Link Plaza Commercial Complex, Oshiwara,
Andheri West, Mumbai,
Maharashtra 400102
What Freshers can do?
We will recommend Delhi NCR's top 5 academies. These academies offer proper certification with professional Makeup and Hairstyling training. In this list, the first rank holder is Meribindiya International Academy as they are offering many courses for freshers. They also provide CIDESCO certification. They have separate courses for Skin and Makeup, Hair, Nail art, Salon management. This academy has a considerable reputation in India. They have training centres in Noida.
MeriBindiya International Academy Noida
2nd Floor, Veer Singh Palace, Near Sector 18 Metro Station,
Behind Vinayak Hospital, Sector 27, Noida
☎ 8130520472
Furthermore, following are the rank holders
We are recommending all above academies for freshers who want to learn makeup art in details with valid certifications.
Conclusion
Anurag Makeup Academy is great place to learn. As per our review we will suggest you to join this academy if you want to learn while doing other activities like yoga as well as makeup. This is professional and career oriented academy to do beauty courses.
RECOMMENDED ARTICLES