Atul Chauhan makeup academy one shining star in the sky of the beauty and fashion world. He is a great makeup artist in Delhi. Atul Chauhan makeup academy offers Atul's extraordinary tricks and tips. His airbrush makeup looks are well known in Delhi. Hence people are always want to learn from him. This academy aims to transfer his skills, experience, and tips to their students.
In this article, we will see the Atul Chauhan makeup academy review. We are sharing all details about Atul Chauhan courses and fees. You will find all the essential information regarding the courses.
Atul Chauhan makeup academy courses
This well equipped and professional beauty course academy offers three different beauty courses. Therefore we are sharing the details below.
Necessary to advance makeup course
Atul Chauhan makeup academy offers an advanced makeup course for freshers. Students can learn professional makeup artistry at this academy.
Makeup courses make you able to start a new career. At Atul Chauhan makeup school, you will gain the ability to perform all makeup processes with highly advanced techniques.
MERIBINDIYA: AN EMERGING BRIDAL MAKEUP PROVIDER AND TOP INTERNATIONAL BEAUTY SCHOOL
On the one hand, you will get facial, foundation, powdering skills, and on the other hand, you get knowledge of face shapes, skin tones & color formulas. You will know how to do airbrush makeup besides various occasional looks. This makeup course will introduce you to many makeups looks as party makeup, bridal makeup, pre-bridal makeup, and some more looks like corporate and dramatic.
Atul Chauhan Makeover Academy will offer you certification as well as internship opportunities after course completing the beauty course. You will get a makeup kit at the end of this course.
Necessary to advance makeup with hairstyle course
At Atul Chauhan makeup school, they offer one advanced course which covers both streams makeup and hairstyle. This course is 12 weeks long. In these 12 weeks, students learn the basics of makeup, such as foundation, concealing, facial, and powdering. Firstly you will learn makeup and theory. Secondly, they will teach hairstyles, hair cuts. You will get training for hair treatments like hair extensions, keratin as well as hair coloring.
You will learn some skin treatments like scrubs, face masks, acne treatment, and other advanced techniques. This course will make you a full expert in Salon and spa. You can join any salon chain, or you can start your salons.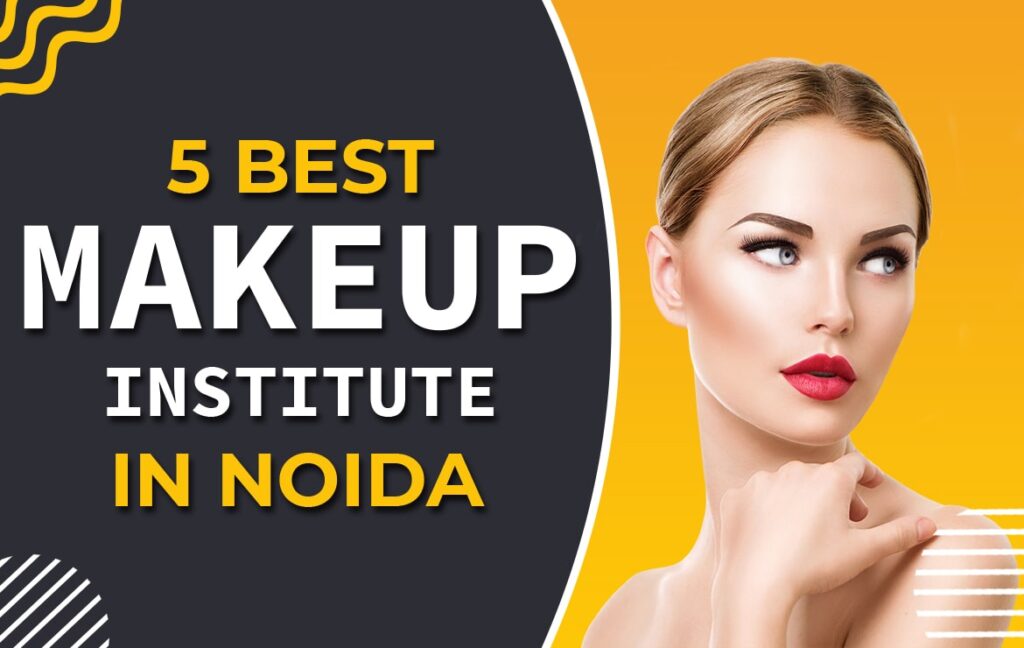 This course gives you the expertise to perform makeup as well as hairstyle. After completing the course, you will get internship opportunities with certification. This makeup and hairstyle course fee is slightly higher as you get a total package of both streams hairstyle and makeup.
Advance hairstyle course
Atul Chauhan Makeup institute offers a hairstyle course for students who want to become a pro hairstylist. This advanced course of 8 weeks at Atul Chauhan academy can make you an expert in performing various hair cuts, hairstyles, and hair treatments.
You will learn western hairstyles besides Indian and Asian hairstyles. Students will learn hair treatments such as keratin, straightening, curling, and extensions. You will get hair coloring skills and tricks to get glamorous color shades. This course is fully packed with advanced haircare techniques. You will able to offer positively in-demand hair treatments and hair care services to your clients.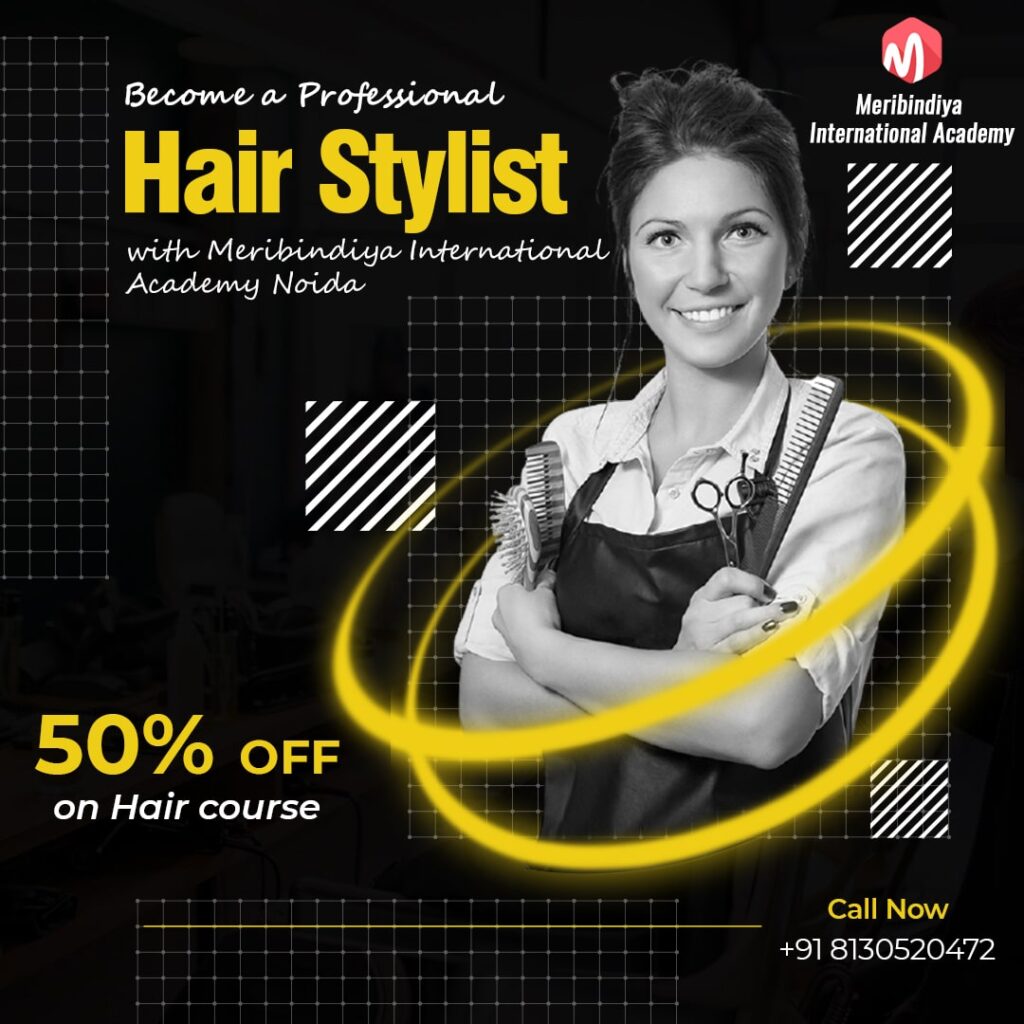 This course is designed to make you an efficient hairstylist. You may get good opportunities in reputed salons and fashion houses. Atul Chauhan makeup course fees are always moderate and reasonably priced.
Atul Chauhan Makeover Course Fee
Makeup course duration in Atul chauhan makeover is 1 month and fee is 1 lakh 80 thousand.
Conclusion
We at becoming beauty Experts always care for our readers and bring honest reviews. Atul Chauhan makeup academy is a perfect place to learn. We are defiantly recommending this academy. When we join any academy to learn beauty and hair courses, we must check that whether they give internationally accepted certifications or not. Hence we will recommend to take look at following academies.
Top 5 Makeup Academy in Delhi NCR
When we talk about India's top beauty institute or makeup academy then Meribindiya International Academy comes at number one. Meribindiya International Academy is awarded with India's Best Beauty School award by many national and international institutions and this is another reason why Meribindiya International Academy is the best beauty school for making a career in the makeup industry. Meribindiya International Academy is certified as India's best beauty academy by IBE which is International Beauty Expert and this beauty academy awarded with India's best beauty school award by Hina Khan (who is a known television actress). Along with this, Meribindiya Academy is also an academy recognized by ISO, CIDESCO, and Government of India.
This academy has only one branch which is in Noida. At this academy, students come from all over India to learn. In this academy, training is given to only 10 to 12 students in a batch, that's why students book their seats 3 to 4 months prior in advance. Meribindiya International Academy provides world class education to the students.
We recommend all the above academies for freshers who want to learn makeup art in detail with valid certifications.
RECOMMENDED ARTICLES
This academy is India's best academy for beauty courses such as Makeup, Hair, Nails, Skin, Eyelash Extension, Hair Extension, Microblading, Permanent Makeup Course.

Address: Shop No – 1, 2nd and 3rd Floor, Sunehri Market Atta,
Near Sector 18, Sector 27, Noida, Uttar Pradesh 201301
☎ 9582133349, 8130520472
Pearl Academy Delhi: This beauty school is best for makeup artist courses such as bridal makeup, fantasy makeup and many more. makeup course duration in this academy is 1 year and fee 8 lakh.
Address: Delhi, India
☎ 9958600827
Anurag Makeup Mantra Gurukul: This beauty school is among the top beauty academies which offers makeup artist courses in Delhi NCR. Makeup course duration in Anurag Makeup Mantra academy is 1 month and fee is 2 lakh.
Address: Delhi, India
☎ 9958600827
ISAS international beauty school: ISAS International Beauty School is a beauty school which offers professional makeup artist courses.
Address: Delhi, India
☎ 9958600827
Cyrus Mathews Makeup Academy: Cyrus Mathews Makeup Academy is a well known beauty academy and it offers the best makeup artist courses.
Address: Delhi, India
☎ 9958600827
If you want to pursue an international makeup artist course and want to work in foreign countries then you must choose an international makeup artist course.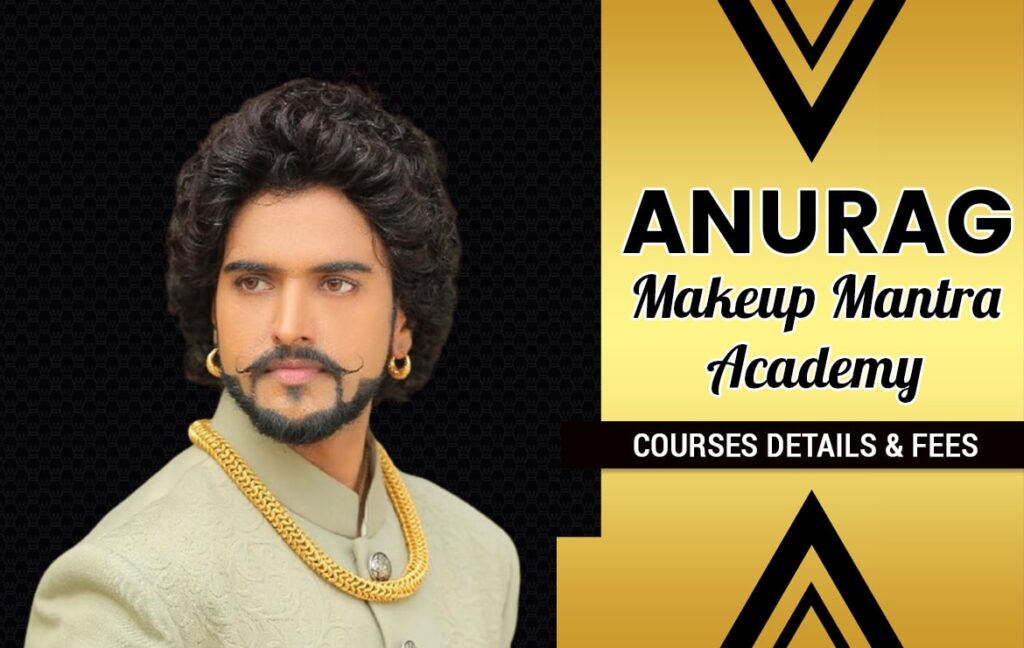 International Beauty Expert (IBE) is an international beauty academy which offers international makeup artist courses. IBE provides an international internship and international job placement too.
Address: Noida, India
☎ 8595172415