Are you interested in a beauty therapy course? How about a CIBTAC Beauty Therapy Diploma? A CIBTAC Beauty Therapy diploma in beauty therapy is a must to attain a good level in the beauty industry. While more and more people are involving in the beauty field, one must be well versed in different courses to excel.
To offer you the best in the beauty field, CIBTAC has the best plans designed for you. The beauty courses by CIBTAC is unique and guarantees the best results. They know to sharpen your hidden skills with beauty therapy courses. Want to know all the information about CIBTAC and its therapy diploma? Then, check the following section.
About CIBTAC
One of the leading UK based institutions that have transformed many individuals careers into the better path is CIBTAC. Their course is designed to meet the career requirements of every student.
It's a great honor to have a diploma certificate from CIBTAC in the beauty industry. CIBTAC course is globally recognized and fulfills all the needs of beauty standards globally. So, if you are planning to enroll with the CIBTAC beauty therapy diploma, it is one of the wisest decisions for your career growth. It has a history of preparing the best students from its institution.
Beauty courses at CIBTAC
The CIBTAC beauty course is the best fit for the beauty industry. It helps students recognise their potential and hone their skills. There are short term courses and full-time courses.
These courses will help you work in an elite environment. And the plus point is with international standards, your certificate will hold value in the whole world.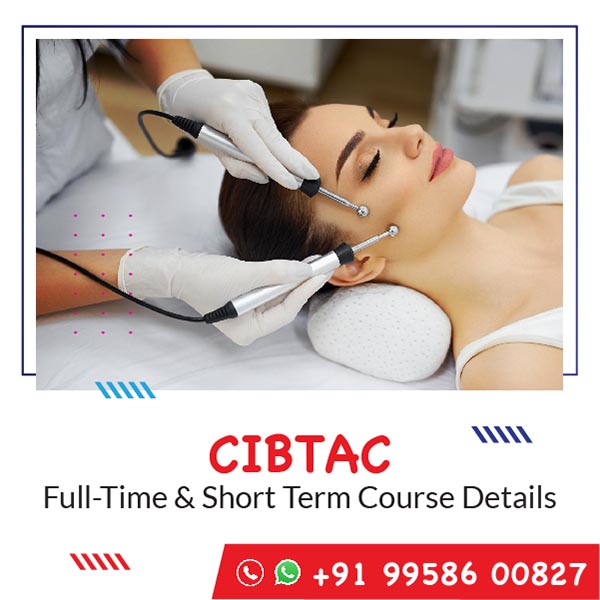 Short term courses at CIBTAC
The CIBTAC diploma is the dream of every aspiring beauty therapist. So, this course is for those who want to achieve greater heights with determination.
The course lasts for three to six months and five days a week. However, there is a need to put extra time into self-study. You need to research, practise, read and imbibe the knowledge and technique to excel.
CIBTAC full-time courses
The full-time courses also need three to six months to get the CIBTAC certificate. In a full-time course, the students are introduced to a professional environment. It will help the students gain the confidence to work professionally without hesitation.
In a full-time course, there may be an interview and other requirements. However, for overseas students, there might be a telephonic interview. There are also CIBTAC level 3 and CIBTAC level 4 beauty therapist courses. Let's check them out in the below section.
Level 2 course outline
Cosmetic Makeup
Physiology and Anatomy
Hair Removal
Eye Treatments
Cosmetic Science
Cosmetic Makeup
Advanced Facials
Note: The college board may modify the syllabus every year.
Level 3 course outline
Business Studies
Swedish Massage
Exercise, nutrition and diet
Figure analysis
Body treatments
Heat Treatments
Physiology and Anatomy
Professional Ethics
Body Electrotherapy
Hygiene and safety measures to follow
Note: There may be changes in the syllabus depending on the college board.
CIBTAC Beauty Therapy fees
The CIBTAC beauty therapy diploma fees differ from full time and long-distance courses. It also varies on different levels and the year of joining. A complete detail relating to the fees is visible once you apply for the course. For further assistance, you can visit their website.
FAQs
Will I get a job instantly after completing the beauty diploma from CIBTAC?
A good score in the exams are a must, and you must have the necessary knowledge. If you want an instant placement with a high salary package, you can do the beauty diploma course from International Beauty Expert.
Where can I apply for the CIBTAC course?
You can apply for the course on their website. Moreover, you can do this course with International Beauty Expert. They will train you for global competition and guide you in a professional environment.
Does the CIBTAC diploma certificate work in the US?
Yes, the certificate is recognised worldwide. Moreover, it is a pride to be associated with CIBTAC.
The beauty diploma course from CIBTAC not only enhances your knowledge but also gives you the confidence to work globally. Join this course and pave the way to become the best beauty therapist around the globe. For further assistance, you can contact International Beauty Expert.