Makeup is an art that enhances the features of someone's face. Many people are inclined towards makeup for various reasons. Some use it for personal reasons, and others use makeup as a proper profession. Makeup is a kind of art that is needed to learn to master. Several academies offer makeup artist courses, Jawed Habib Academy being one of them.
For taking advantage of all the courses, you can just google Jawed Habib academy near me. Having said that, many other institutes like Meribindiya International Academy offer makeup-related and other beauty courses. In this article, we will see the comparison between two top-notch institutes, Jawed Habib academy and Meribindiya International academy.
Courses Offer at Jawed Habib Academy Laxmi Nagar
Jawed Habib courses are famous worldwide. Jawed Habib training academy is the oldest academy in the makeup and hair industry. They offer a variety of makeup and hair courses.
Advanced Diploma in Beauty Cosmetology – 2 Years
Hair Intensive Course – 24 Weeks
Part-Time Course for Hair Styling – 12 Weeks
Hair Comprehensive – 12 Weeks
Hair Course – 6 Weeks
Complete Course in Makeup
Along with the above-mentioned course, several comprehensive courses are available. Jawed Habib Academy Lajpat Nagar and Jawed Habib academy Rajouri garden are also famous for their services.
Courses offer at Meribindiya International Academy
Meribindiya International Academy is founded in the year 2016. They, too, offer several makeup and hair courses. We have listed them below;
Short time Courses
Airbrush makeup courses
Bridal makeup course
Self-makeup course
Diploma Courses
Makeup and Hairstyling 
Skin and Hair
Diploma in Nail Technician
Advanced Diploma in Cosmetology
Post Graduate Diploma in Cosmetology
Certification Courses
Skincare
Hair Styling
Certification in Nail Art
Advanced Certification in Makeup Course
Advanced Hair Cutting and Coloring
International Diploma in
Cosmetology
Hair Designing
Professional Makeup and Hairstyling
By the above-mentioned courses, everyone will get a clear idea about the courses and what course to opt for. Between Jawed Habib Academy and Meribindiya International Academy, the latter offers a wide range of courses. Individuals are free to choose the courses according to their convenience and time flexibility.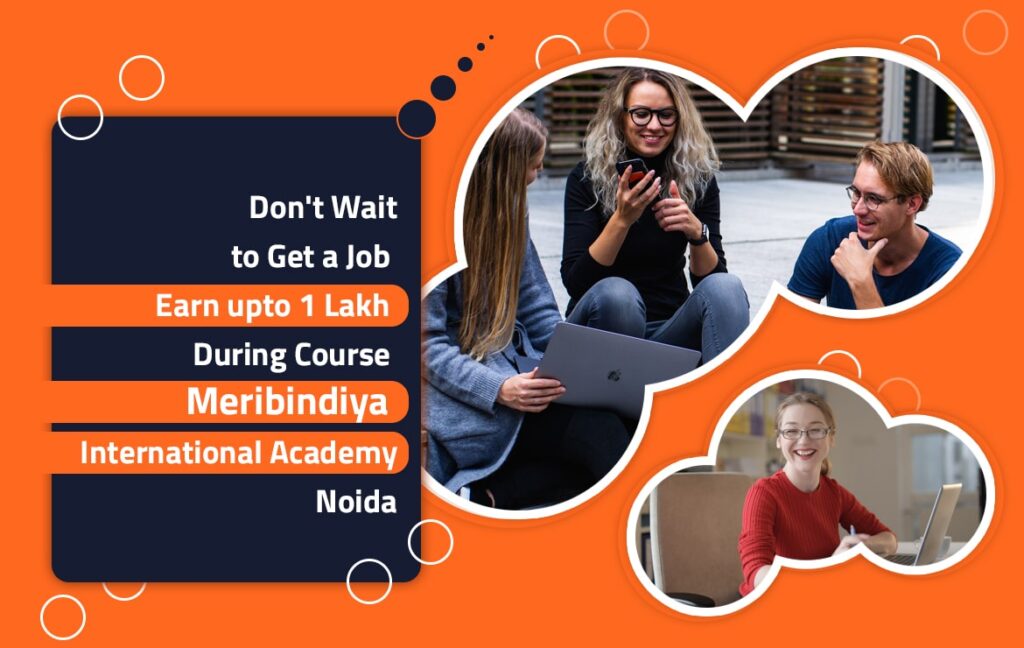 Now we know the variety of the course offered at Jawed Habib Hair and beauty academy and Meribindiya International Academy. Let us now compare their fee structure.
Fee structure Comparison
Jawed Habib is one of the oldest academies that provide expert training. The fee structure varies according to the expertise or certification course you choose. As you get trained by the industry experts, the cost of the courses is on the higher side. It ranges between 1 lakh to 5 lakhs approximately.
On the flip side, Meribindiya Academy is known for its affordability. They offer a wide range of professional makeup courses at a reasonable fee. Meribindiya fee structure for courses ranges between 50 thousand to 1.5 lakhs.
As they want to uplift every student's life barring their background, they decided to keep all their course at an affordable range.
Still, you will doubt the choice between Jawed Habib and Meribindiya International Academy. Let us tell you why Meribindiya International Academy will be the right choice.
Choose Right Course with Meribindiya International Academy
Meribindiya offers its students a wide range of beauty and hair courses. These all courses are taught in the utmost professional way. All the training is provided practically. So, the students usually don't struggle with the practical application of their knowledge after the completion of the course.
Meribindiya International Academy also supported every student with 100% job placement. This aspect is not seen with other good institutes. It also offers its student with lifetime access membership to their institutes. This feature enables you to start your course anytime once enrolled.
Along with all these features, you can take assistance in advanced learning with the trainer without extra charges. All these things make Meribindiya International Academy the right choice for those who want to start their career in the makeup and hair industry.
Career Afterwards
After completion with any of the above-mentioned courses with Meribindiya International Academy or Jawed Habib Laxmi Nagar, tons of job opportunities are open for you.
You can work as Hairstylist, makeup artist, writer for beauty magazines, etc. you can even work in reputed salons like Lakme, VLCC, or even in Jawed Habib hair academy.
One can even open their beauty and hair salon. You can take your business to another level with your expertise learned.
Which is a better institute for a makeup artist course?
So, finally, we have a clear answer for you. Both the institutes, Jawed Habib academy and Meribindiya International Academy, are the best. They both offer multiple courses under one roof.
But we will highly recommend Meribindiya International Academy. The reasons being, they offer many courses at an affordable and reasonable fee. Once enrol in any course, you are free to start the course as per your availability for a lifetime.
After completion of the course, you will get 100% job assistance and lifetime alumni status. In all, Meribindiya International Academy is the rising makeup and hair academy in India. If you are keen to enter the beauty industry with a bang, Meribindiya International Academy is a better institute to join.