Women Training under the Ministry of Skill Development and Entrepreneurship takes full care of providing skill training to women in the country to promote employment opportunities among women of different socioeconomic levels and different age groups under the National Skill Development Institute (NSTI).
Besides, to mainstream women into economic activities, they designed and launched the Women's Vocational Training Program (WVTP) in 1977. Moreover, this promotes vocational training as trainers for women for wage-employment in the industry and also promotes their self-employment.
Activities Of The National Skill Institute Of Training And Education
National Skill Training Institute for Women strives to equip the women of this region with the highest standards of entrepreneurship and vocational skills to give them financial independence, recognition, respect, and dignified life in society.
However, they are providing the training to carry out the services in salons and spas, such as a beauty therapist, spa therapist, manicurist/ pedicurist, nail artist. Moreover, they get the teachings to conduct client consultation, handle salon operations, handle payment, perform inventory control, and display merchandise to satisfy the customer.
Courses Offered By The National Skill Training Institute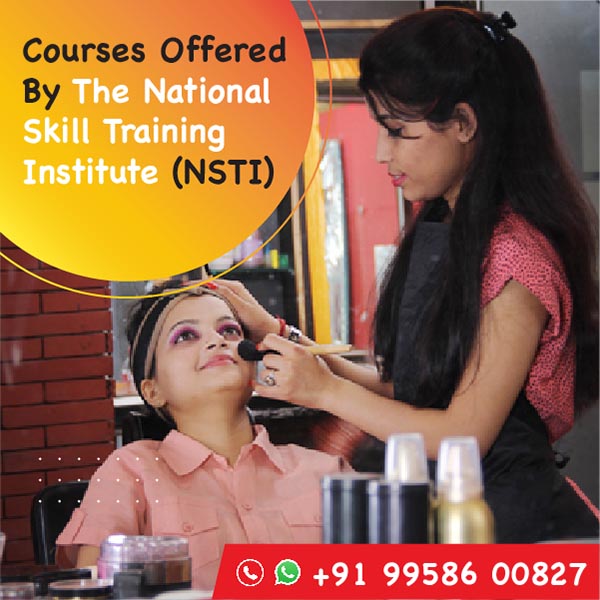 1] Beauty Therapist
This course is one of a series of Mainstream Skill Development courses by national skill training institute courses to support the Skill Indian Mission of the Government of India. The Beauty and Wellness Sector Skill Council certified the content of this course.
This course is QP-NOS compliant and designed in consultation with the Beauty and Wellness Sector Skill Council. The course includes tons of animated and live shoot videos and provides in-depth training on concepts and practical demonstrations.
This course makes the trainee take up the job of 'Assistant Beauty Therapist' and 'Beauty Therapist in the Beauty & Wellness Sector along with Pedicurist and manicurist, Hair Stylist, Nail trainer and Senior colorist.
They have developed the entire content of this course in consultation with the Beauty and Wellness Sector Skill Council. After the completion of this program, participants can opt for the following professions.
Creating and maintaining work area
Providing basic skincare services
Providing basic depilation services
Providing manicure and pedicure services
Helping beauty therapists to provide beauty services
Work make a positive impact in the field
2] Pedicurist And Manicurist
This program under the National