Are you looking to do a self makeup course? Well, it's fair enough that people are becoming more conscious about their self-grooming. Everyone needs to take care of their grooming and make themselves look beautiful.
Here you will see self-make course details, institutes in Noida and a few tips and guide before joining any self-grooming classes.
It is a good move to take self makeup classes rather than going to any salon or parlour for your makeover. You can do your makeover on your own and you can help your family and friend with your makeup skills.
They will surely appreciate your effort and sometimes a mouth-to-mouth appreciation is of more value than a dollar earns. The art you learn and the skill you develop will remain with you for the rest of your life you just have to implement it.
Course Description And The Basic Idea Of Self-Grooming
This is a basic course for makeup where you will start right from the basic, perfecting a base is essential in any field anyway. Once you are done with the basic then you will be learning advanced makeup and by the time it gets over you would have already become a makeup artist.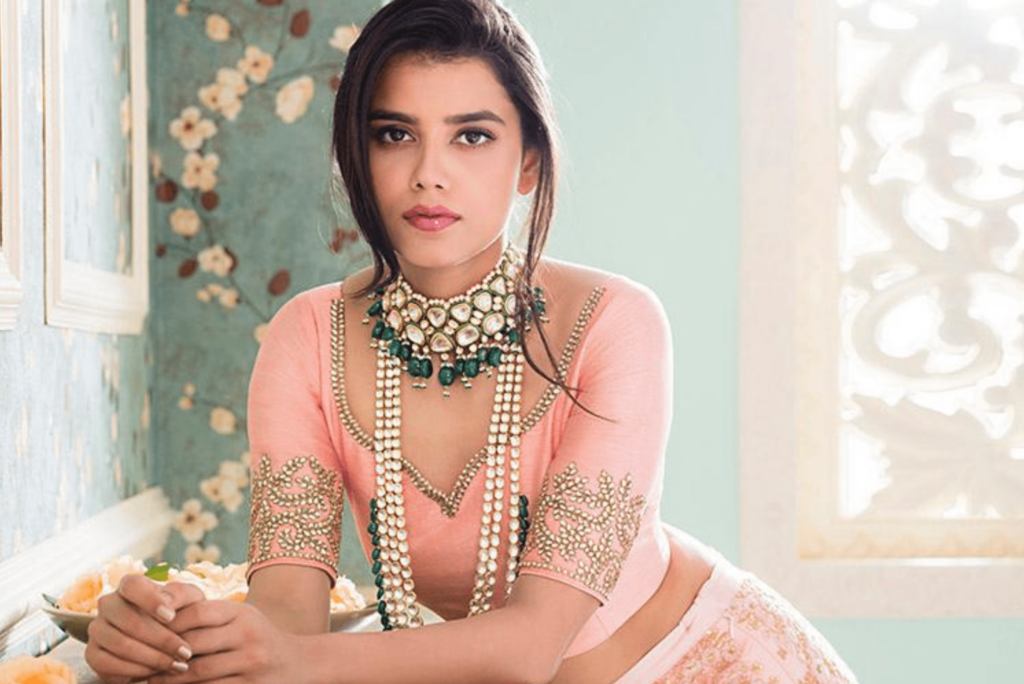 There will be theory classes as well as a few practical's which is fair enough. Because unless you do or try anything practically, you won't be able to either memories it or learn the step and concept properly.
There are too many topics that you need to cover and that within the limited time is the main concern. Make sure you learn the basic right before joining any institutes so that it will become easy for you to learn it quickly in institutes as revision.
Top 4 Self-Grooming Institutes in Noida
Also Read: 5 Best Makeup Institutes in Noida
Fee Structure, Eligibility, And Duration Of The Self-Make Course
The fee structure may vary depending upon the institutes you choose; many institutes charge high since they are a huge brand and popular. But do not get attracted to the big brand choose the institute wisely as every institute provides the same course.
You can see the fee structure on the internet by just searching self makeup course near me, and you will get the result. The duration of the course may vary but the average duration is approx. 1 week which is ideal for you.
Similarly, the fee structure is also not the same and different institutes have different fee structures however, the basic fee would be something between 10000 to 20000 approximately. Meribindiya International Academy's self makeup course is 15000.
The minimum qualification is 8th pass but some institutes consider minimum qualification as 10th and 12th pass as their eligibility criteria. Many institutes don't even have any qualification eligibility and consider anyone who is interested.
Must Read: Short Term Job Oriented Courses After 12th
Courses & Topics That You Will Cover In Self-Grooming Classes
There are two main types of self makeup courses;
Basic courses in self make-up: You will learn to give a ready to go look to your near and dear once.
Advanced study of Self Make-up: You will learn an advance way of doing makeup for anyone. Learning this, you can either open your open beauty salon or provide freelance makeup artist services to your clients.
If you are planning to enrol for self-grooming makeup classes near me then nothing would be better than Meribindiya International Academy.
Following syllabus covered inside Self Makeup course in Meribindiya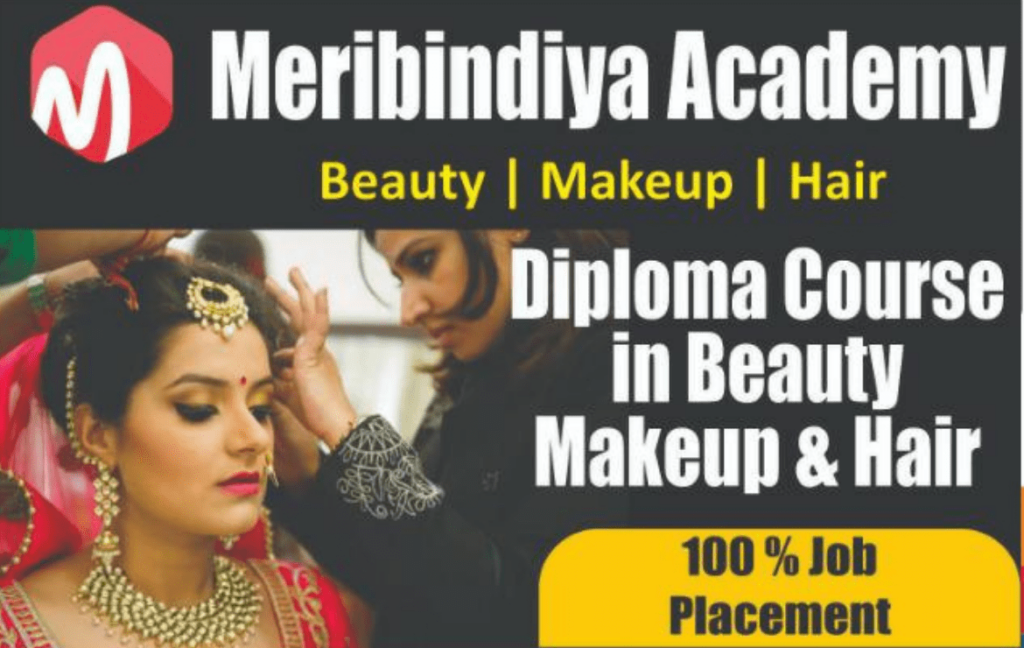 Theory of Makeup
Foundation Application
Glitter & Shadow Application
How to apply Liner, Kajal & Lipstick in a professional way
Practical training for Eye & self makeup
Practical lessons for Saree & Dupatta Draping
Giving a stunning overall look matching with Full Dressup
Apart from that, if you will do a makeup course with Meribindiya then get a number of privileges. It includes immediately loan facility, E-portfolio, small sizes classed, 100% practical training and more.
You May Like: How to become a eyelash technician in India?
Advanced Self-Grooming Classes Topics Includes
Powder Contouring
Techniques to highlight skin & contouring them
Winged liner application
Product selection for varieties of skin
Corporate makeup
Day party makeup
Blush application
Eyeliner and eye shadow Application
Lip Colors Application
Mascara Application.
Blemishes skin with concealing techniques.
Skincare and Skin tones
Prepping your skin for makeup.
Create a skin base with primer for applying other products smoothly.
Foundation application
Evening party makeup
Glamour look
Smokey eyes
Saree Draping
Hair Styling techniques
Basics of Skin Care
Basics of Hair Care
Similar Post: Highly Paying Career Option in the Beauty Industries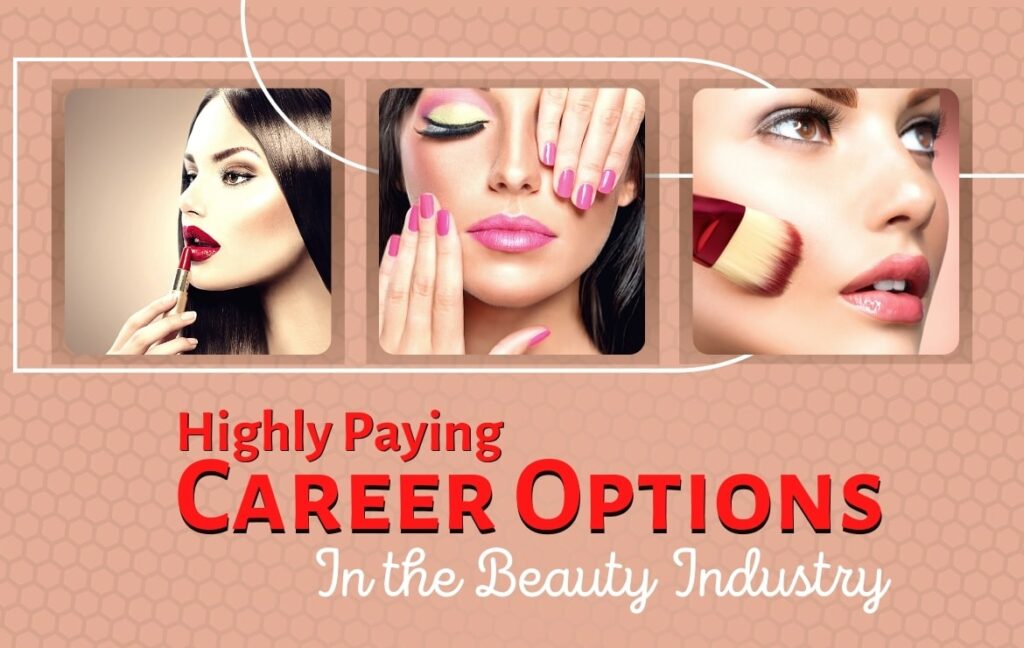 If you want to work as a professional makeup artist in other countries then you have to pursue an international makeup artist course. International Beauty Expert (IBE) is an international beauty academy which offers international makeup artist courses. IBE provides an international internship and international job placement too.
Address: Noida, India
☎ 8595172415
Conclusion
Self makeup course is not a bad idea if you are interested or taking it from a career perspective. However, if you change your mind later in your life and want to run a salon or parlour then that would be a great option you have. You can switch your mind any time you want and utilize your skills and talent in earning some cash.
There is nothing bad that your skills and art become your source of income, it is an added advantage for you if you see it as a career perspective. There are so many institutes in Noida which offer self-makeup classes you just need to find the best one.
People often get confused while choosing the best grooming institute for themselves. You should know how to select the right product. If you are struggling to find any institutes then just type in Google self makeup classes near me, and you will get the desired result. Make sure you choose the course within your budget and chooses the right institutes.