Everyone loves to master one art form or the other, be it painting, writing, cooking, etc. but one such art form can help you in glamming yourself up and allow you to glam other up. Yes, I am talking about makeup skills, learn makeup from Shweta Gaur makeup academy and turn yourself into a fantastic artist.
One industry that will continue to grow throughout the years is the makeup industry and the demand for professionals who have mastered the art of makeup. People who love to unleash their creativity and are passionate about making everyone look pretty should opt for Shweta gaur makeup courses. The only thing they need to understand that to become a great makeup artist.
Shweta gaur makeup classes will teach you how to be a great makeup artist; the course will teach you how to develop the skill and master the art of giving a flawless look to brides and everyone. Shweta gaur makeup studio Offers basic to advance makeup courses, and the course's academics focus on all the things that you require to turn yourself into a fabulous artist and get a career as a makeup professional in leading saloons, film televisions, etc.
प्रोफेशनल मेकअप आर्टिस्ट कैसे बने – How to Become a Professional Makeup Artist?
Once the course at Shweta gaur makeup academy gets over, the student will receive a certificate, say that they are a certified makeup artist, and ready to commence the work. The best part of studying in the Shweta gaur makeup academy is that they will get placement assistance. Furthermore, once the course is completed, the professionals can work with clients as independent artists or work in salons and become theater assistants. The opportunities are endless.
The basic to advance makeup course at Shweta gaur makeup academy will teach the students how to Prep the face for makeup, Analyze skin type, Product recommendations, foundation, and concealing. The entire list is mentioned below.
The eligibility criteria for joining the makeup course.
A lot of people have this question in their minds! You can be 10th pass and still learn makeup as it is all about skills and craft. It doesn't have to do anything related to academic knowledge. Moreover, you don't need to have previous knowledge relate to makeup equipment and all. You can go as a newbie, put in the required effort, and come out as a mastered artist.
5 Best Job Oriented Short-Term Courses with High Salary After 12th
People who join the Shweta gaur academy as a naïve person come out as professionals and have mastered the mentioned below skills. Prepping the face for makeup
Analyzing the skin type
Product recommendations
Foundation and concealing
Straighten
Cream, liquid, and powder
contour
Blush application
Messy buns/side buns
Eyeliner – basic and winged
Simple / Party full face makeup
Lipstick application and recommendations
Dark Lips
Simple and intense Smokey eyes
Colored Smokey eyes full makeup
Glitter application
Lash application
Editorial makeup / Makeup for films and television
Makeup for black and white images
Arabic inspired makeup using scotch tape
Cut crease eye makeup
Airbrush makeup demo
Fashion makeup
Vintage makeup
The basic to advance makeup course at Shweta Gaur academy will teach the students to become a successful makeup artist who is well aware of the techniques and the current makeup trends. They can deliver makeup solutions to the clients they are working with. And the cherry on top. The makeup queen Shweta Gaur will mentor you and be your ray of sunshine during the entire course.
No matter the type of makeup, every day, cocktail party, the students will become a pro after joining the Shweta gaur makeup artist and academy. What are you waiting for? Register yourself for the basic to advance course at Shweta gaur makeup artist and academy.
Delhi NCR's Top Three Makeup Academies
Here is the list of Top three makeup academies in Delhi NCR.
Meribindiya International Academy: Meribindiya International Academy is among the best beauty academy which offers professional makeup artist course. Few months back, Meribindiya International Academy was awarded by Hina Khan as India's best beauty school. At Meribindiya International Academy, students come from all over India to learn beauty & makeup courses. 
Address: Shop No – 1, 2nd and 3rd Floor, Sunehri Market, near Sector 18, Atta, Sector 27, Noida, Uttar Pradesh 201301
☎ 9582133349, 8130520472
Meenakshi Dutt Makeup Academy: Meenakshi Dutt Makeup Academy is a well known beauty academy and it offers the best makeup artist courses. Meenakshi Dutt Makeup Academy course fee is 175,000 Rs
Address: Delhi, India
☎ 9958600827
Parul Garg Makeup Academy This makeup academy is famous for its makeup artist courses. Parul Garg Makeup Academy offer best makeup artist courses. Parul Makeup Academy course fee is 180,000 Rs
Address: Delhi, India
☎ 9958600827
If you want to work as a makeup artist in abroad then you have to pursue an international makeup artist course. International Beauty Expert (IBE) is an international beauty & wellness academy and it offers best international makeup artist courses.
Address: Noida, India
☎ 8595172415
Shweta Gaur Makeup course!
Shweta gaur offers a lot of courses , they are mentioned below
Basic to advance makeup course, the duration of the course is two months.
Hair Style Course, the duration of this course is 20 days
Basic to bridal makeup course, and the duration of this course is 1 month
Nail extension course and the duration of this course is ten days
Weekend makeup course
Air brush makeup course and the duration of this course is 6 days
The charges for all these courses vary from each other and can be found on the website as well as through the telephonic conversation.
Whenever the word makeup course comes up, one name that strikes everyone's mind is Shweta Gaur. The Shweta Gaur Makeup academy was established in the year of 2014. Shweta Gaur, a flight attendant, realized that she wants to work in a creative field, and thus, she took up makeup courses, made her name as a renowned makeup up and fashion expert, and opened her academy.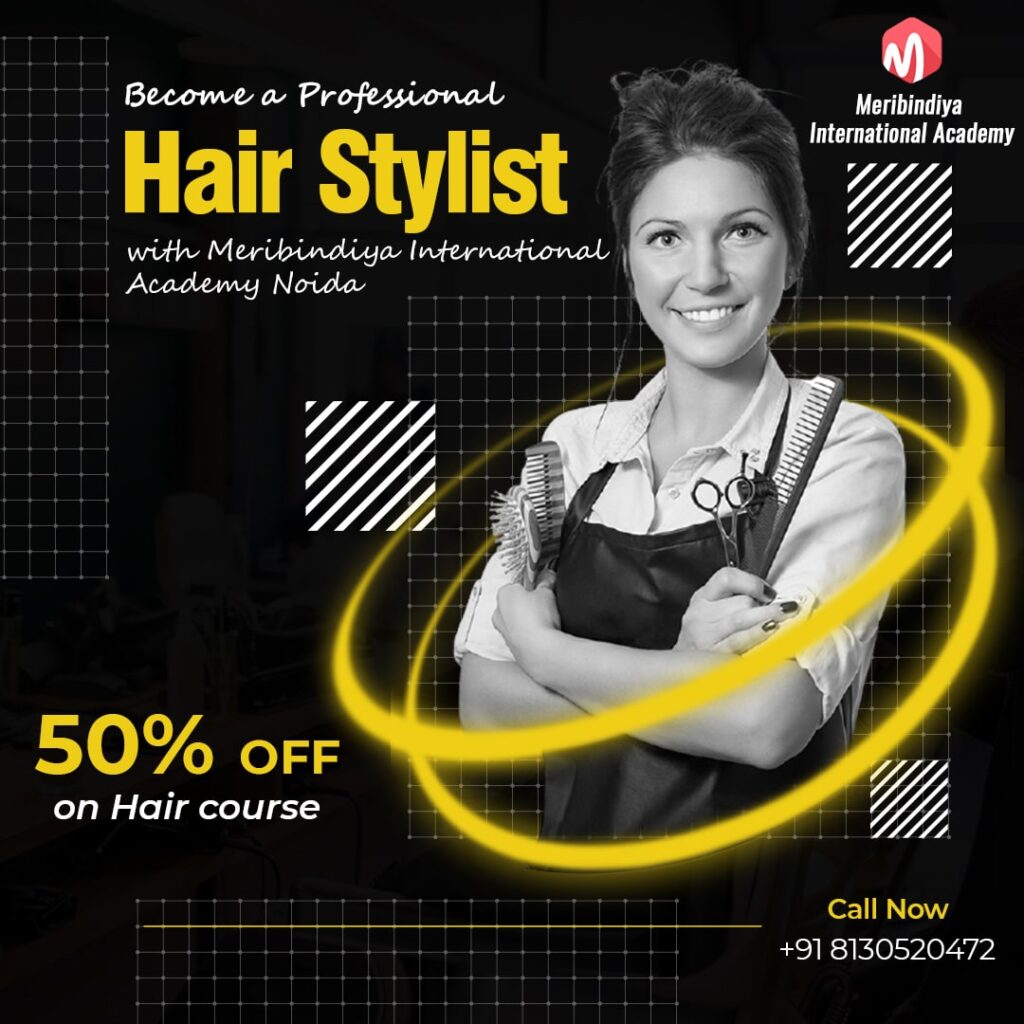 Her academy is known for offering full and part-time courses that empower people all over the spectrum who can have lucrative career opportunities once they pass out. This is why whenever people search for Shweta gaur reviews, all they find is five-star laden words, which prove that she is fantastic at what she does.
Shweta Gaur is a person who is passionate about what she does, makes sure that her academy provides quality makeup education, and guesses what? She has expanded her branches in Bangalore too.
Brides, dolled up by Shweta Gaur and her team, have made heads turn. They are a concoction of exquisiteness and magnetism. When it comes to teaching and working, her team makes sure that they are creating gorgeous looks no matter what the occasion is. She uses skin-friendly products and techniques and makes sure that her students, too, are doing the same. Shweta Gaur is known for her passion and makes sure that whatever she does is perfect. As a freelance makeup artist, she has won the hearts of thousands and thousands of people and has a list of satisfied clients and students.
Because of her career as a flight attended, Shweta had traveled the world and has grasped as much knowledge as she can, which is why she is aware of the latest beauty trends and try to inculcate those trends in her courses when she is teaching her students. Having exposure to fashion capitals has made her aware of how the fashion industry works and people who work with and under her to get this knowledge to build their career.
So, what are you waiting for? Contact Shweta gaur at any of her addresses, available at her website, or contact through the enquiring form and unleash your creativity.
RECOMMENDED ARTICLES
Meribindiya: An Emerging Bridal Makeup Provider and Top Beauty School
Guide on VLCC Institute – Admission, Courses, Fees, & Career Prospects!
Bharti Taneja Alps Beauty Academy: Admission, Courses, Fees
Complete course details on Lakme Academy: Admission, Career, Fees!