At Become Beauty Expert e-magazine, we come with updated reviews of various makeup academies. Today we are going to analyze Cyruss Mathew Makeup Academy. Are you excited to know about one of the best makeup academies in Delhi NCR? So let's see what cyruss Mathew, the best makeup artist in India, got to offer.
About Cyruss Mathew
We can proudly address him as one of the best celebrity makeup artists in India. He has deep experience in makeovers and hair-styling. Cyruss Mathew Makeovers are highly popular in India. He owns Cyruss Mathew Makeup Academy in Delhi and Noida.
About Cyruss Mathew Academy
Cyruss Mathew and their team run Cyruss Mathew makeup academy in Rajouri Garden. This academy is well known for making the best makeup artists in India.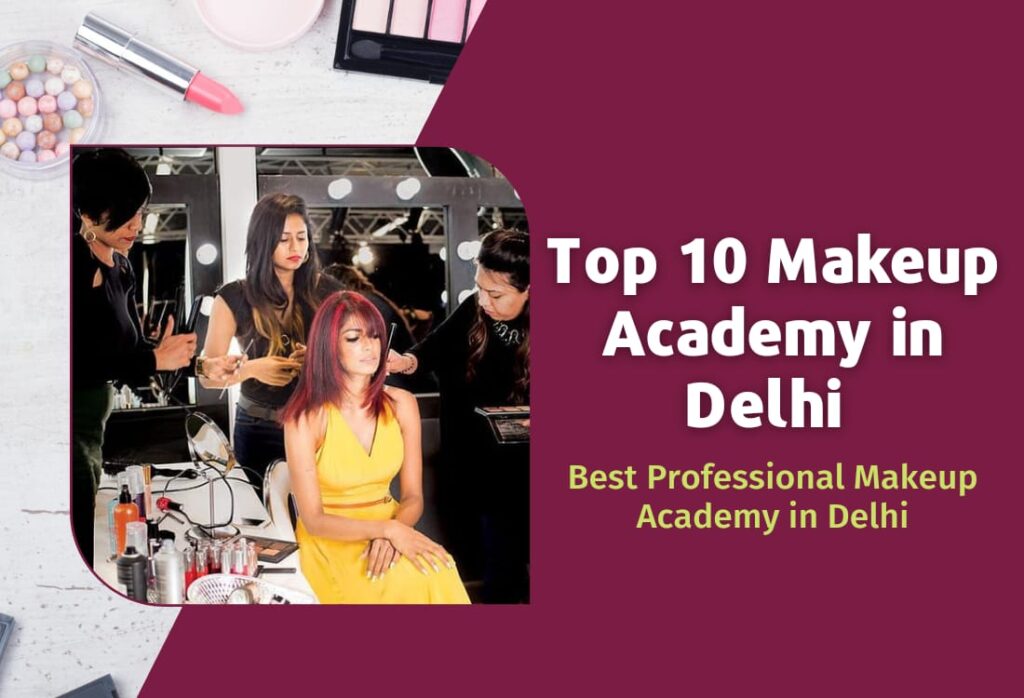 Cyrus Makeup institute works since 2013, and today, they have an outstanding reputation in India. When we list out the best makeup institutes in Noida, Cyruss Mathew Academy holds rank among them.
How to be a Certified Professional Hairdresser? – Skills, Education, and Opportunities!
Cyruss Mathew Academy Courses
The best makeup artist in India has some state of the art makeup courses. Hence we are sharing details below. Let's take a look.
Makeup Courses by Cyruss Mathew Academy
Since 2013 they are offering the following makeup courses at their makeup academy at Noida; we listed them as follows.
Self Makeup Course.
Everyone thinks that they must do their self makeup at home. Earlier people were used to go to a salon, but now they search best self makeup course to become independent. You will learn Makeup looks like Nude Makeup, Office Look, Party Make-up, and Smooky Eye. In this self makeup course, you will learn hairdos and don't. You will learn all this in 10-day makeup training.
Basic Professional Makeup Course
This is a 1-month introductory certification course. This course is popular; after all, it's a Cyruss Mathew's course. This makeup course includes various trendy makeup looks. We thought you must be aware of the curriculum of the course; hence we listed it below.
Client Consultation
Customer Care
Product Knowledge
knowledge of Color Wheel
Color Correction skills
Color Co-Ordination & Combination
Introduction of Latest Makeup trend
Different Eye – Makeup
Party Makeup & Cocktail Party Makeup
Engagement Makeup Look
Festival Makeup Look
Evening Bridal Makeup
Christian Bridal Makeup
Traditional Bridal Makeup
ADVANCE SHORT TERM COURSE
Are you already a makeup artist and want to upgrade your skills? Then this is the best course you can choose for knowledge up-gradation. Skill upgrading plays an equally important role in your career growth. Furthermore, we want to list out the curriculum of this course.
Read This Article: Beautician course in Noida | Meribindiya International Academy Noida
Besides Theory (product knowledge ) & Morning bride, they teach Punjabi Bridal Makeup. Furthermore, they offer Christian Bridal Makeup as well as Cut Crease Look.
This short term makeup course includes Angelic / Graphic Wing liner in addition to Cocktail High Fashion Look Test / Competition & Certification.
PROFESSIONAL BASIC TO ADVANCED MAKEUP COURSE
This course is a very advanced beauty and makeup course. This course includes 3 months of training at Cyruss Mathew academy Rajouri garden. In this course, you will become an expert in Makeup and in business skills too. You will learn Analysis of Individual Color, Art of Corrective Makeup, and Makeup Looks based on Latest Trend. Cyruss Mathew's makeup course fee is moderate and calculated wisely based on the courses' skills.
Hairstyling courses by Cyruss Mathew Academy
Apart from makeup courses, Cyruss Mathew Makeover academy offers many hairstyling courses too. This Academy in Noida offers two hairstyling courses, such as Hair Dressing Course for Beginners and Hair Styling Basic to Advance Course.
Hair Dressing Course for Beginners
This course will teach the following skills like Customer care, Hair Science, and Clients Consultation. You will be thought for Hair Tricology along with Basic to Advanced Hair cut. On the one hand, you will learn Blow Dryer setting, Shampoo, and Conditioning. On the other hand, you will get skills in the Color wheel, Color Correction, and Creative color.
This makeup course comes with skills like Highlights, Global color, Biayage, Treatments, Anti-dandruff Treatment, and Hairfall Treatment and Dry Damage Hair treatment.
Hair Styling basic to advance course
This course is made for the people having basic hairstyling knowledge. This course will make you an expert in hairstyling. In this hairstyling course by Cyruss Mathew Makeover Academy you will learn following things.
Client Construction & your Role
Product Knowledge
Customer Care
Importance to Choose a Right Hairstyle
Different type of front style
Waving with styling
Creative Hair Styling
Flower Pattern
Vintage Hair Styling
Wedding Hair Styling
Messy Hair Styling
Front Variation and many more advanced hair styling techniques
Delhi NCR's Best Makeup Academies
We will recommend Delhi NCR's top 5 makeup academies. These academies offer proper certification with professional training. In this list, the first rank holder is Meribindiya International Academy as they are offering many courses for freshers. They also provide CIDESCO certification. They have separate courses for Skin and Makeup, Hair, Nail art, Salon management. This academy has a considerable reputation in India. They have training centres in Noida.
MeriBindiya International Academy Noida: This academy is among the best beauty academies in Delhi NCR. Meribindiya International Academy offers you the best makeup artist courses. Few months back, Meribindiya International Academy was awarded by Hina Khan as India's best beauty school. At Meribindiya International Academy, students come from all over India to learn beauty & makeup courses.
Address: Shop No – 1, 2nd and 3rd Floor, Sunehri Market, near Sector 18, Atta, Sector 27, Noida, Uttar Pradesh 201301
☎ 9582133349
Chandni Singh Makeup Academy: This makeup academy is among the top beauty academies which offers makeup artist courses in Delhi NCR.
Address: Delhi, India
☎ 9958600827
Parul Garg Makeup Academy: This makeup academy is a well known beauty academy and it offers the best makeup artist courses.
Address: Gurgaon, India
☎ 9958600827
Lakme Academy: There is no one who has not heard the name of Lakme Academy. This academy offers best makeup artist courses in Delhi NCR.
Address: Delhi, India
☎ 9958600827
Pearl Makeup Academy: Pearl Makeup Academy is the best makeup academy which offers makeup artist courses.
Address: Delhi, India
☎ 9958600827
We are recommending all above academies for freshers who want to learn makeup art in details with valid certifications.
If you want to work as a professional makeup artist in other countries then you have to pursue an international makeup artist course. International Beauty Expert (IBE) is an international beauty academy which offers international makeup artist courses. IBE provides an international internship and international job placement too.
Address: Noida, India☎ 8595172415
Conclusion
We can say, Cyruss Mathew Academy in Delhi is one of the best beauty course institute. You can contact them for more information about courses, beauty course fee and career opportunities. You can check out our other reviews also. We gathered all information about beauty institutes which can make you career.
RECOMMENDED ARTICLES