Beauty and wellness have become an upfront need of society. Looking for a government beauty parlour course? And want to be a devoted beauty professional? Yes, you can be a source behind someone's smile, someone's beauty, someone's confidence, a lifesaver on someone's special day! So want to serve many lives and help them look and feel the best version of themselves? Then this piece of information is for you.
The beauty and cosmetology industry is on the rise as beauty has become not just a confidence booster but also a better way of presentation. Whether a Parlour, a Salon, a Resort, a Spa, or the glamour world, there is a need for beauty & wellness professionals. So want to start your career by joining a government-certified beauty parlour course? Then check this out.
All About Beauty Parlour Government Courses
There are many institutes tied up with the government of India that is providing government parlor course with beauty parlour government certificate. But let me first explain to you what you will learn in the course and other details about it.
In a broad sense, the course is meant for the candidates who aspire to become a Salon artist or Salon therapist to provide basic beauty, make-up, and hairdressing services.
Must Read: What Are The Best Online Makeup Courses?
When it is said beautician course, it covers the whole of customer's health & wellness and beauty starting from Hairstyling, Hair removal, waxing, makeup, Personal Grooming, Skin Treatment, Nail Arts to Massage Therapy to relaxation massage. You can choose among many government beautician courses as per your field of interest. You can also select the courses based on the different aspects of beauty care such as Herbal, Ayurvedic, Cosmetic, etc.
Eligibility, Fees, Duration Of Government Beautician Courses
The eligibility criteria depend on the level of the parlour course and the certification program, you want to join. Some of the institutes have the minimum qualification criteria to join free beautician course is 8th pass.
The government beauty parlour course fees can vary from free of cost up to Rs.50000/-, depending on the level of the course.
The beautician course duration can vary between 3months to 1 year depending on the depth, degree, institute.
You May Like: PG Diploma in Nutrition & Dietetics: Course Details, College and Fee in India
Subjects In Beauty Parlour Courses By The Government
You get an overall idea about the beauty and wellness platform with detailed theoretical and practical learning on subjects like
Facial Massage
Hair Structure, shampooing/ Deep conditioning
Head massage
Temporary removal of superfluous hair
Eyebrow shaping, Bleaching
Basic pedicure & Manicure
Herbal Beauty care
thermal hair styling, haircut, Electrology, chemical jobs
Make-up techniques
Saree & Dupatta draping
Nail art
Salon Management and many more
Skin Anatomy, Types, and condition of different skins, Skin analysis, skin problems
Hair Anatomy, different Hair types, Hair and scalp analysis
Practice of work with better hygiene and safety management
Also Read: 20 Best Beauty School For Hair Extension Training in India
Some Of The Institutes Providing Government Parlour Course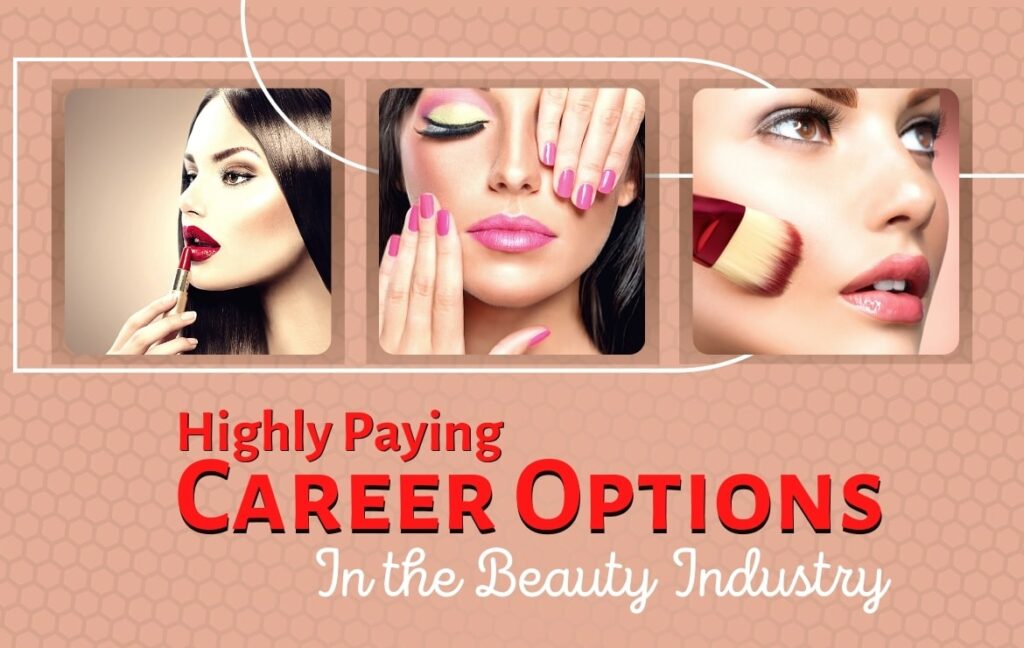 Shagun Beauty Academy, Mumbai
A Government approved Beauty Academy. They are offering Basic & advanced Hairstyle, Bridal makeup, Basic and advanced Beauty courses with government certificates. The beauty parlour course fee is Rs. 12000/- covering Hair, Beauty, Skin, Bridal Makeup, Hairstyles, Saree Draping, Spa, and Saloon Management.
Gprs Studio, Kolkata
Gprs Studio Is a Government Skill Training School. They are offering the beautician course free of cost for 6 months, 8 months, and 10 months. The candidate should at least pass 8th grade. The course is a combination of makeup, haircare, and beauty. You can reach them on gprsstudio.com.
Read: Nails Courses Archives – Become Beauty Expert – A Glamorous & Secure Career
Emax Beauty & Wellness
Emax education is a govt. certified institute. Under its skill development course, it is offing many courses including beauty & wellness courses. The candidate should at least pass 12th grade for 1-year Diploma courses. You can check the details on emaxindia.in.
Through Emax, you may be able to get into your nearest beauty parlour course government institute.
Top Beauty institutes offering govt. certified parlour courses are: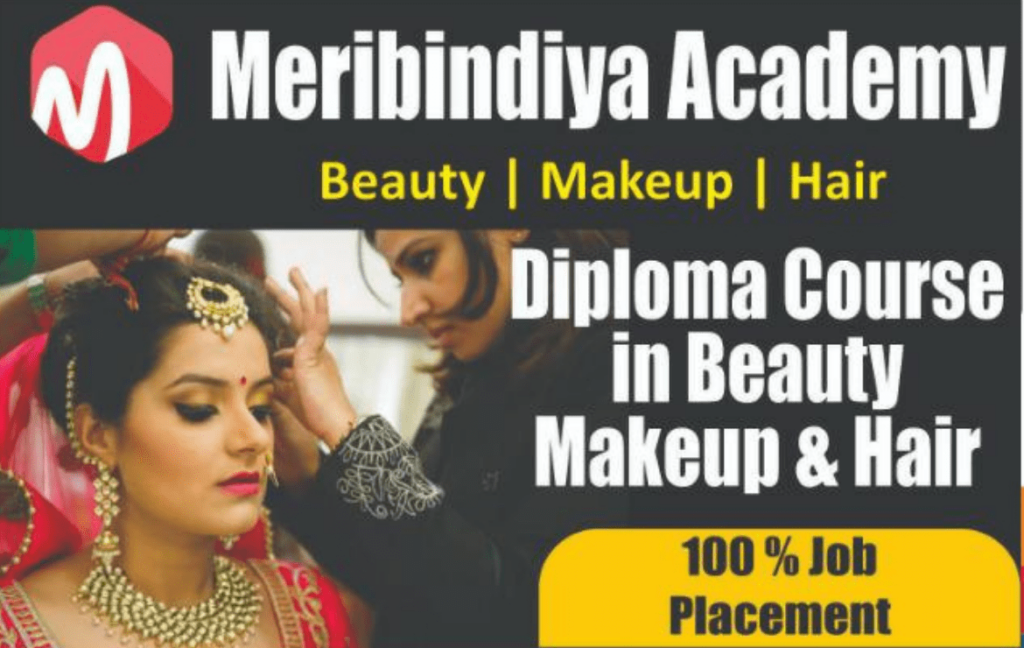 Meribindiya International Academy: This academy is among the best beauty academies in India. Meribindiya International Academy offers you the best government certified parlour courses. Recently, Meribindiya International Academy was awarded by Hina Khan as India's best beauty school. At Meribindiya International Academy, students come from all over India to learn beauty & makeup courses. 
Address: Shop No – 1, 2nd and 3rd Floor, Sunehri Market, near Sector 18, Atta, Sector 27, Noida, Uttar Pradesh 201301
☎ 8130520472
Butic College of Beauty, Pune: Butic College of Beauty is a well known beauty school in Pune and it offers the best government certified parlour courses.
Address: Pune, India
☎ 9958600827
Shahnaz Hussain Beauty Institue, Delhi, and Durgapur: This beauty institute is among the top beauty academies which offers best government certified parlour courses in Delhi and Durgapur.
Address: Delhi, India
☎ 9958600827
Lakme Academy, Delhi NCR, India: Lakme Academy is India's best beauty academy. This academy offers best government certified parlour courses in Delhi NCR.
Address: Delhi NCR, India
☎ 9958600827
Anoos International Beauty School, Hyderabad: This beauty school is among the top beauty academies which offers government certified parlour courses in Hyderabad.
Address: Hyderabad, India
☎ 9958600827
VLCC Academy: VLCC academy is among the top beauty and wellness academies which offers government certifies parlour course.
Address: Delhi, India
☎ 9958600827
Ranjana's Beauty Academy, Mumbai: Ranjana's Beauty Academy is a beauty school which offers government certifies parlour course in Mumbai.
Address: Mumbai, India
☎ 9958600827
Orane International, All over India: Orane International Academy is the best beauty school which offers government certifies parlour course all over India.
Address: India
☎ 9958600827
However, you may need to pass a test with their eligibility criteria before joining the beauty courses in these least mentioned reputed institutes.
You can join the beauty parlour courses by the government either offline or online. You can always search for a government beauty parlour course near me to get into your nearest beauty parlour government course.
For online, you need to attain classes through online video sessions. With online facilities, you have the opportunity to join beauty parlour courses that you may not get in your nearest beauty school.


If you want to pursue government certification beauty parlour course and want to work in foreign countries then you must choose International Beauty Expert (IBE). IBE offers international beauty courses and international job placements too.
Address: Noida, India
☎ 8595172415
Career Options After Beauty Parlour Government Certificate
There are diverse career options for aspiring ones. After completion, one can work as a
Cosmetologist
Nail care artist
Makeup artist
Hairstylist
Spa therapist
Beauty care distributor
Beauty care consultant
Self-employee in the Beauty and fashion industry
Owner of a salon or Spa
Similar Post: Eyelash Extension Courses Archives – Become Beauty Expert – A Glamorous & Secure Career
Average Earnings After Doing Government Beautician Course
The average salary can vary depending on the job profile and experience. The average entry-level earning from the beauty and wellness sector can be Rs. 1.5 to 2.5 Lacs per annum. Whereas the average managerial level earning can be Rs.6 lacs to 8 lacs or more depending on the horizon of the responsibility.
Recommended For You: Diploma In Spa Therapy – Course Details, College And Fee
Final Thoughts
Whether you are new to beauty parlour courses or you want to excel in your present beauty skills, you can always join government beauty parlour courses offline or online. If you are looking for cheaper or free of cost, it is better to choose a beauty parlour course government over private beauty institutes. And with today's online platform who can stop you to become a professional beautician!