Developing a long-lasting relationship with a celebrity's makeup artist is critical. Once trust and a shared vision are formed, the selected behind-the-scenes team of film makeup artists often accompany the celebrity on every shoot, film, and project, setting the tone and ensuring that everyone on set feels at ease.
The following are some of the finest pieces of advice from Become Beauty expert on how to become a well-known film makeup artist.
What exactly does a makeup artist for movies do?
A film makeup artist is someone who applies makeup to movie actors while they are shooting. They may play an important part in assisting directors and writers in telling a narrative on the big screen.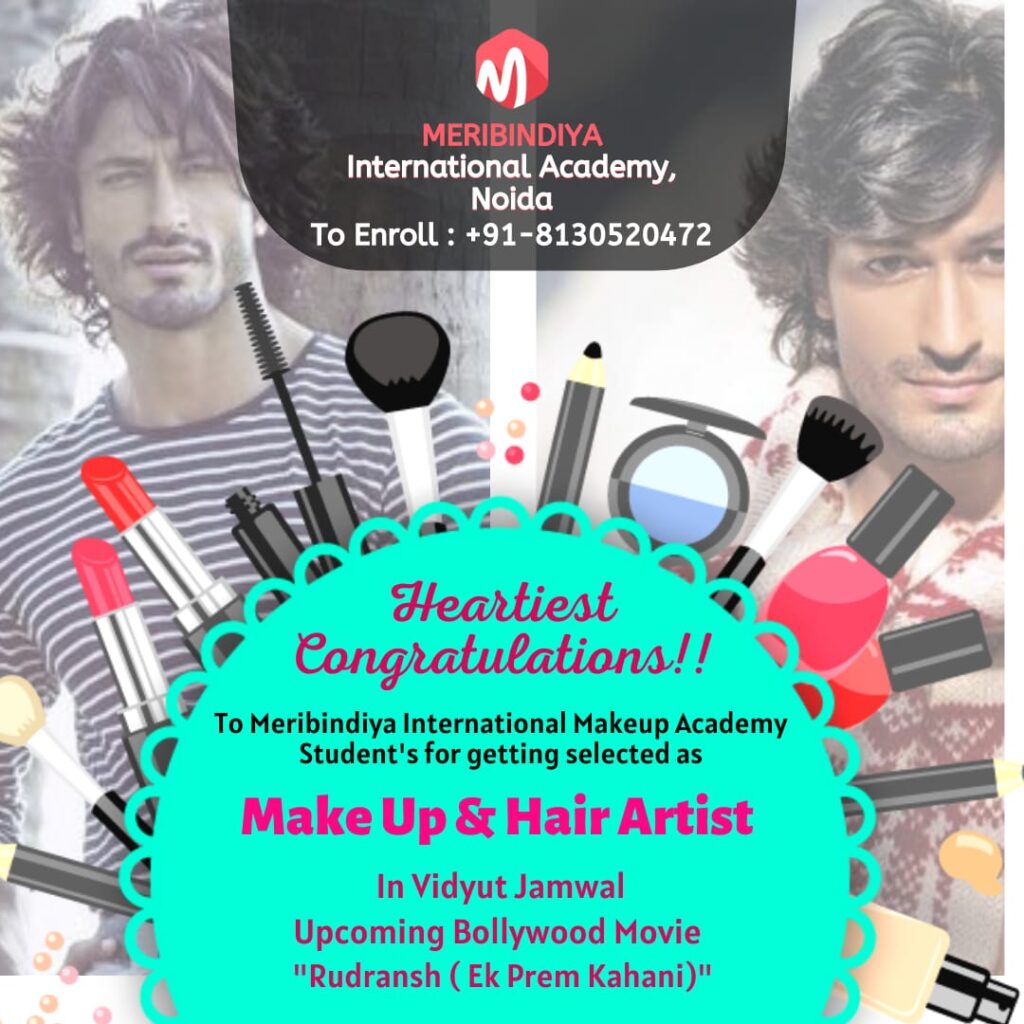 They may collaborate closely with the production crew and the director, and their working hours and schedules may vary considerably depending on the film and the shooting location where it takes place.
What is the job of a makeup artist?
If you don't apply at least foundation, powder, and occasionally contouring, the strong lighting and high-definition cameras onset will make every imperfection and pore visible on the camera. The responsibility of a makeup artist is to ensure that everyone looks at film in the manner in which they should.
Read This Article: Short Term Job Oriented Courses After 12th
When it comes to news programs, makeup artists like to keep the look simple and natural-looking. Their work on reality television programs and talk shows may include more extensive use of cosmetics and make-up. In the case of various kinds of performances, a makeup artist may be responsible for a range of tasks.
Additionally, makeup experts assist with touch-ups throughout shooting to ensure that the look remains perfect throughout the day.
What Qualifications Do Makeup Artists Require?
A good makeup artist will have a thorough knowledge of the kinds of cosmetics that are most appropriate for different circumstances, such as different weather conditions, temperatures, and skin types.
Read This Article: Beauty Parlour Course in Noida | Best Beautician institute
They will know how to make a person's appearance more appropriate for the part that the individual is playing on television.
Being a good listener is one of the many additional skills that may be beneficial.
Being able to follow directions given by others.
Effectively collaborating with others on set.
Being well-prepared, well-organized, and professionally dressed at all times, even while under time constraints.
How Do You Get a Job as a Makeup Artist for Television Shows?
For those interested in becoming makeup artists, there is no fixed route or school need. However, it is essential to acquire a diverse set of abilities and build a portfolio to be more competitive when applying for jobs in the television business as a makeup artist.
Education and Training Requirements
Even though there are no formal educational requirements, the majority of individuals seek at least some coursework to improve their abilities.
Read This Article: Hair Styling Courses for Beginners | Hair Styling Classes
Many aspiring makeup artists enroll in a cosmetology or aesthetics school to further their education and training. Several schools provide specialized courses in special effects makeup.
How to become a makeup artist for film and television productions
Here are some measures you may take to pursue a career as a makeup artist for motion pictures:
1. Enroll in a cosmetology school
Attending cosmetology school is not required to work as a makeup artist for films, but it may help you get a better knowledge of a variety of beauty services, including makeup application, hair styling and cutting, nail care, and skincare treatments. In addition, you may study state laws, bacteriology, sanitation, and business practices.
Read This Article: Post Graduate Diploma In Cosmetology | Best Course For Highly Paying Career
Look for a recognized institution that provides courses in special effects makeup for motion pictures. According to the license criteria and curriculum, courses may take anywhere from four to eight months to complete. Cosmetology schools are often privately operated and may range in price from 100,000 Rs to 370,000 Rs per year of study. You may inquire about government financial assistance programs as well as loan programs that the institution may provide.
Top academy for film makeup artist course
We'll recommend the top three academies is based on our research. Aside from professional makeup training, these makeup schools also offer necessary certification.
Meribindiya International Academy
The courses they provide are diverse, and they cater to both fresh graduates and experienced professionals. The training includes skin and makeup course, hair course, nail art course, and salon administration. They provide a lifetime membership even after the course completion, allowing you to upgrade your skills at no additional cost whenever new skills become available. They also provide internship opportunities after completing the course, which you can take advantage of after completing the course.
MeriBindiya International Academy Noida
Address: Shop No – 1, 2nd and 3rd Floor, Sunehri Market, near Sector 18, Atta, Sector 27, Noida, Uttar Pradesh 201301
☎ 9582133349
Orane academy is changing the lives of over 25,000 individuals every year, the vast majority are women. It imparts international quality beauty instruction that results in highly competent students who go on to pursue well-paid job opportunities around the globe.
Address: Delhi, India
☎ 9958600827
The VLCC Corporation works on a large scale, both nationally and globally. Additionally, it offers weight-loss and beauty programs (skin, body, and hair care treatments and advanced dermatology and cosmetology solutions).
Address: Delhi, India
☎ 9958600827
All of the institutions mentioned above come highly recommended for potential students seeking a comprehensive education in cosmetics design while also obtaining genuine credentials.
2. Obtain certification
If you wish to work as a certified film makeup artist, you must adhere to the state regulations in the state where you intend to work.
Read This Article: Nail Technician Diploma Course | Nail Artist Course
Some jurisdictions require you to complete a 1,500- to 2,000-hour training program to practice as a licensed cosmetologist, which may take several years.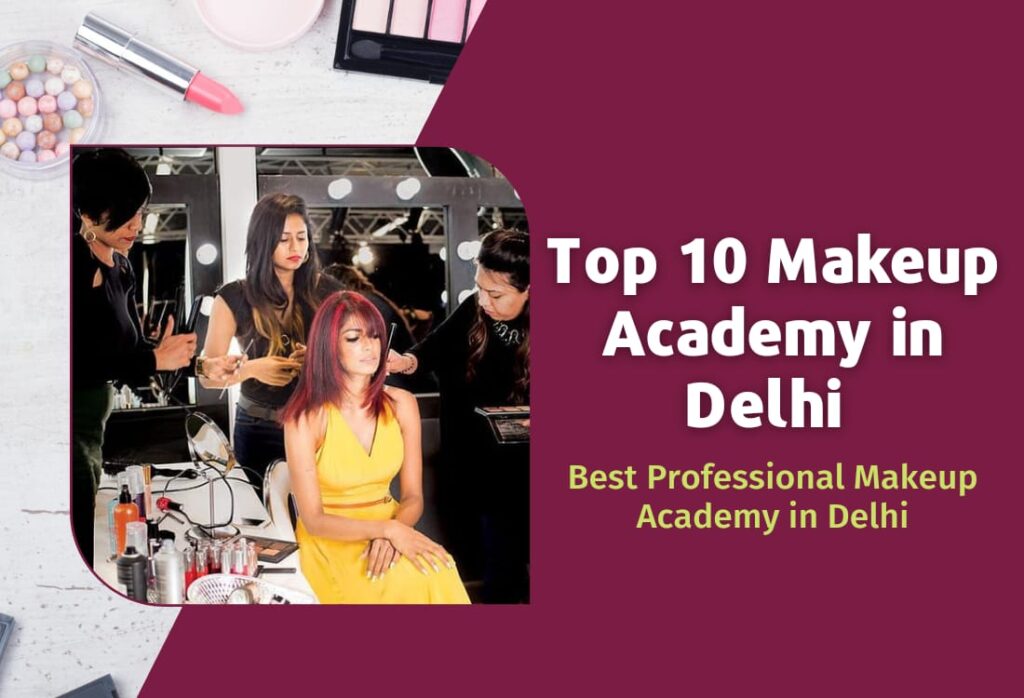 Other jurisdictions need you to finish a makeup artist-specific training program that may take anywhere between 300 and 600 hours. It is possible to finish a state-mandated training program at a vocational college or via a school.
4. Gain first-hand knowledge and experience
Working at a cosmetics counter at a mall or beauty shop may provide you with valuable hands-on experience. There's a wide variety of personalities, ages, and skin types to choose from. A counter artist may serve as a go-to specialist for those who need cosmetic assistance.
Read This Article: Best Hair Dressing College in Noida
Customer service is a critical component of the cosmetics industry, and working behind the counter is an excellent way to get valuable experience and exposure.
5. Understand the fundamentals of manufacturing.
Knowing what occurs on a movie set may offer you a better notion of what to anticipate when you're on set, such as who you'll be reporting to, where you'll be standing, and whether or not you'll be able to speak with the director.
Read This Article: Beautician course in Noida | Meribindiya International Academy Noida
It's also essential to get familiar with the various departments and crew members, as well as their respective tasks and responsibilities, so you know what to expect. You may learn the fundamentals of film production through several online resources, as well as by attending local filmmaking seminars or enrolling in filmmaking courses.
6. Develop a professional network inside the industry.
Working in the film business requires more than just ability; it also requires a network of contacts. Consider spending time in locations where individuals in your field congregate or using social media to broaden your professional network. Because film crews like to use the same makeup artists on all of their films, it's critical to create the greatest possible impression whenever you're in the presence of industry professionals, whether you're working or simply networking.
A work that is both challenging and satisfying
While working as a television and film make-up artist may be challenging, it is also gratifying, creative, and enjoyable. Create historically correct wigs and looks for period dramas or create special effects makeup for big science fiction and horror flicks.
Read This Article: Hairstylist Courses and Training | Become a Hairdresser
You'll learn how to apply makeup for television, ensuring that the news anchor does not seem washed out under the bright lights; and how to produce appropriate wigs and looks for science fiction or horror films.
Apart from designing and applying makeup, an experienced television or film makeup artist would be expected to do the following duties:
Interpret directors', producers', actors', and singers' make-up requirements to create creative and realistic portrayals of their ideas.
Professionally and courteously communicate with colleagues.
Read and dissect scripts to ascertain the materials and looks that will be necessary, as well as any budgetary problems, and to identify areas that will need further research.
Hairstyles and make-up concepts should be doodled.
Assure consistency in hair and makeup, and communicate with the other members of the design team. When a film is seen on a big screen, every flaw or inaccuracy is amplified tenfold.
Possess superior time management skills, such as the ability to estimate how long it will take an actor or model to be made up.
When time is critical, it is critical to work quickly and accurately.
At 5.30 a.m., you may be working with well-known celebrities as a makeup artist for actors, doing their makeup; caution and professionalism are thus essential.
If you want to work as a professional makeup artist in international films then you have to pursue an international makeup artist course. International Beauty Expert (IBE) is an international beauty academy which offers international film makeup artist courses. IBE provides an international internship and international job placement too.
Address: Noida, India
☎ 8595172415
Takeaway
See if you can establish a connection with a makeup artist who will allow you to accompany them on their assignments. If you have the opportunity to work as their assistant or intern, even better! When you're just starting, having a mentor who can teach you the ropes is very beneficial. "And one day, you'll be able to pay it back," Simone adds.