Does doing makeup attract you? Is there a hidden artist inside you? Do you want to make this talent of your profession? And do you want to become a professional makeup artist After 12th in the future?
If all your answers are YES then here is the ultimate guide towards achieving success as a makeup artist.
Nowadays professional makeup has become a very popular choice for many people. Now even for some small parties, people prefer their makeup to be done by professional makeup artists. This industry is in bloom now and has got a very bright future and will continue to grow.
Here we have answered all your queries about your dream work and how you can get your own identity in the beauty industry.
Read This Article- HOW TO DO HAIR SALON MARKETING?
Here we will give you a complete understanding of becoming a makeup artist after 12th, discuss different makeup artist courses and related topics for you to choose from. Also mentioned some of the best professional makeup institutions and classes that you can join, and related course fees.
All About Professional Makeup Artist
Becoming a professional makeup artist is not an easy task, it takes a lot of creativity and dedication to make a profession in this field.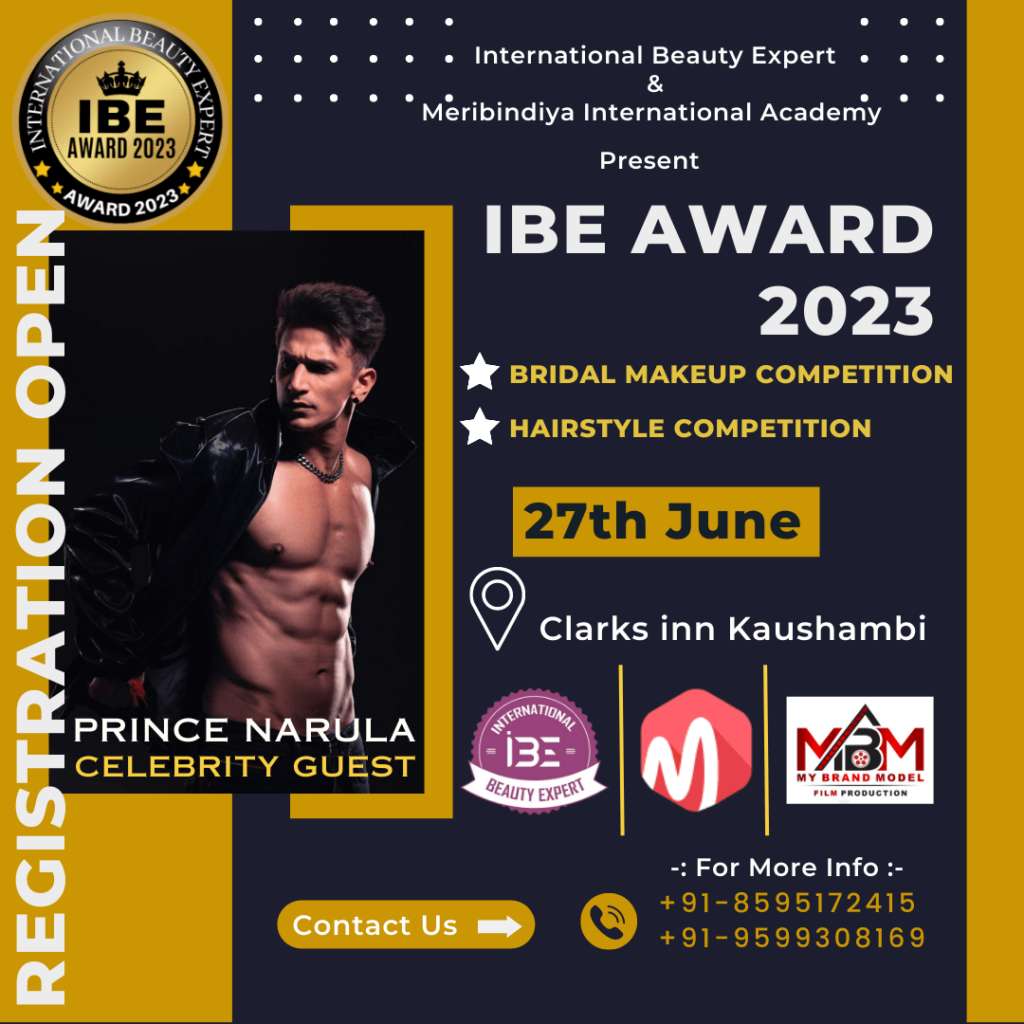 The job of a professional makeup artist is very entertaining and interesting. Here you will apply your inner imagination and creativity to enhance someone's beauty.
To achieve this, one must be skilled as well as have professional education.
A professional makeup artist must have good communication skills in order to know the needs of their customers and provide them with the best look they want.
They should possess the knowledge of different skin types and use products accordingly.
A professional makeup artist must create unique looks according to their customer's skin type, complexion, eye and hair color, and most importantly the occasion.
A makeup artist must provide a unique look to their clients and their style should be dynamic and not repetitive or cliché.
As we all know the makeup industry is reaching new heights and is known to be ever-changing. When we discuss professional makeup, it covers the whole of Beauty Retail, Fashion, Body and face painting, Theaters, Television, Film and movies, Personal Services, and Specialized makeup. You can select the fields based on your choice.
How Can You Become A Professional Makeup Artist After 12th?
After passing 12th one is eligible to join any beauty program or course according to their need. The eligibility criteria depend upon the program you want to join.
There are three types of courses in the makeup industry.
1. Bachelor's Degree
To join the bachelor's Degree program candidates have to pass (10+2) in the arts stream with a minimum of 50% aggregate score from a recognized board of education.
This course takes 3 years to complete.
2. Diploma courses
The eligibility and criteria for this course are the same as the Bachelor's Degree. The only difference is that these courses take only 1 to 2 years to complete.
3. Certificate Courses
For Certificate Courses, the candidate has to pass 10th class. These courses are of very short duration and take only 6 months to 1 year to complete.
And for PG Diploma and PG Certificate Courses, best courses for diploma in aesthetics one has to pass Graduation in a relevant subject.
Subjects Available In The Makeup Courses
In the makeup training programs and courses, you will get overall information about becoming a professional makeup artist. Which includes;
Introduction to makeup and industry
Makeup consultation
Makeup type :

Engagement makeup
Party makeup
Bridal Makeup
Corporate makeup
Festival makeup
Day and Night makeup
Daily makeup

Understanding facial shapes and structures
Study of different skin shades and undertones
Facial correction and sculpting
Different brush types
Product knowledge
Contouring and Highlighting
Airbrush techniques
HD makeup for photography and fashion show
Theory and practice session
5 Best Makeup Institutes Providing Professional Makeup Courses in Delhi NCR
Here are some of the top makeup academies in Delhi NCR based on their reputation and popularity:
Fat Mu Pro Make-up School
Makeup Studio Training Center
Christine Valmy International Academy
Pearl Academy
Meribindiya International Academy
Meribindiya International Academy, located in the bustling city of Noida, has been dominating the beauty school industry with its exceptional education and remarkable achievements. Founded by two former engineers, Mahi and Sanju, the academy's main objective was to provide unparalleled makeup education to students.
Their dedication and passion have been recognized globally, with both domestic and international organizations awarding them India's Best Beauty School title. Meribindiya International Academy has even been bestowed with the prestigious IBE certificate for Best Indian Academy and the Best Beauty Academy of India award by the talented actress, Heena Khan.
The academy's list of accolades does not stop there. In the recent Global Excellence Award 2022, held by Brand Empower, Meribindiya International Academy was named the Best Beauty & Wellness Training Institute of the Year. This award was presented by none other than the famous Bollywood actor, Anupam Kher.
Meribindiya International Academy has been recognized by various entities, including the Indian government, CIDESCO, and the ISO, as a higher education institution.
The Master in Cosmetology course offered by this academy is considered the best cosmetology course in India. The academy has a limited batch size of 10-12 students and accepts reservations up to three to four months in advance. It's no wonder students from all over India flock to this academy to study.
Meribindiya International Academy's makeup course duration is three months, during which students receive top-notch education in beauty aesthetics, cosmetology, eyelash extensions, hair extensions, microblading, and permanent makeup. The academy's curriculum is designed to provide students with a comprehensive understanding of the beauty industry, enabling them to receive offers from well-known companies upon graduation.
In a world where beauty standards are constantly evolving, Meribindiya International Academy strives to equip its students with the latest knowledge and techniques, making it the top makeup school in India
Contact us at the number below if you need advice before enrolling in Meribindiya.
Call/ Whats App No: 8130520472
Academy Address: Shop No – 1, 2nd & 3rd Floor, Sunehri Market Atta, Near Sector 18 Metro Station, Sector 27, Noida, Uttar Pradesh, Pincode: 201301.
Fat Mu Pro Make-up School
This is one of the most popular makeup schools in Delhi NCR, known for its extensive curriculum and experienced faculty. It offers courses in makeup artistry, hair styling, special effects, and more.
Makeup Studio Training Center
The Makeup Studio Training Center provides comprehensive courses on makeup and hair styling. They have a team of experienced trainers who teach the latest trends and techniques in the industry.
Christine Valmy International Academy
With over 50 years of experience in the beauty industry, Christine Valmy International Academy is a trusted name in makeup education. They offer various courses on makeup artistry, hair styling, and aesthetics.
Pearl Academy
Pearl Academy is a renowned institution that offers courses in fashion, design, and media. They have a specialized course in makeup artistry that covers everything from basic makeup techniques to advanced makeup application.
These academies are some of the best Institutes which provide Professional Makeup Courses After the 12th. Out of them, Meribindiya International Academy is the best as all the courses are budget-friendly and hence it is a great option for developing a career in the makeup industry.
Professional Makeup Artist Course Fee
The Course Fee of these Professional Makeup training depends on the Institutes and the selected courses. However, the average fee varies between Rs.10,000 to Rs.2,00,000. The Certificate Courses costs around Rs.10,000 to Rs.30,000 while Diploma Courses cost from Rs.40,000 to Rs.1,00,000.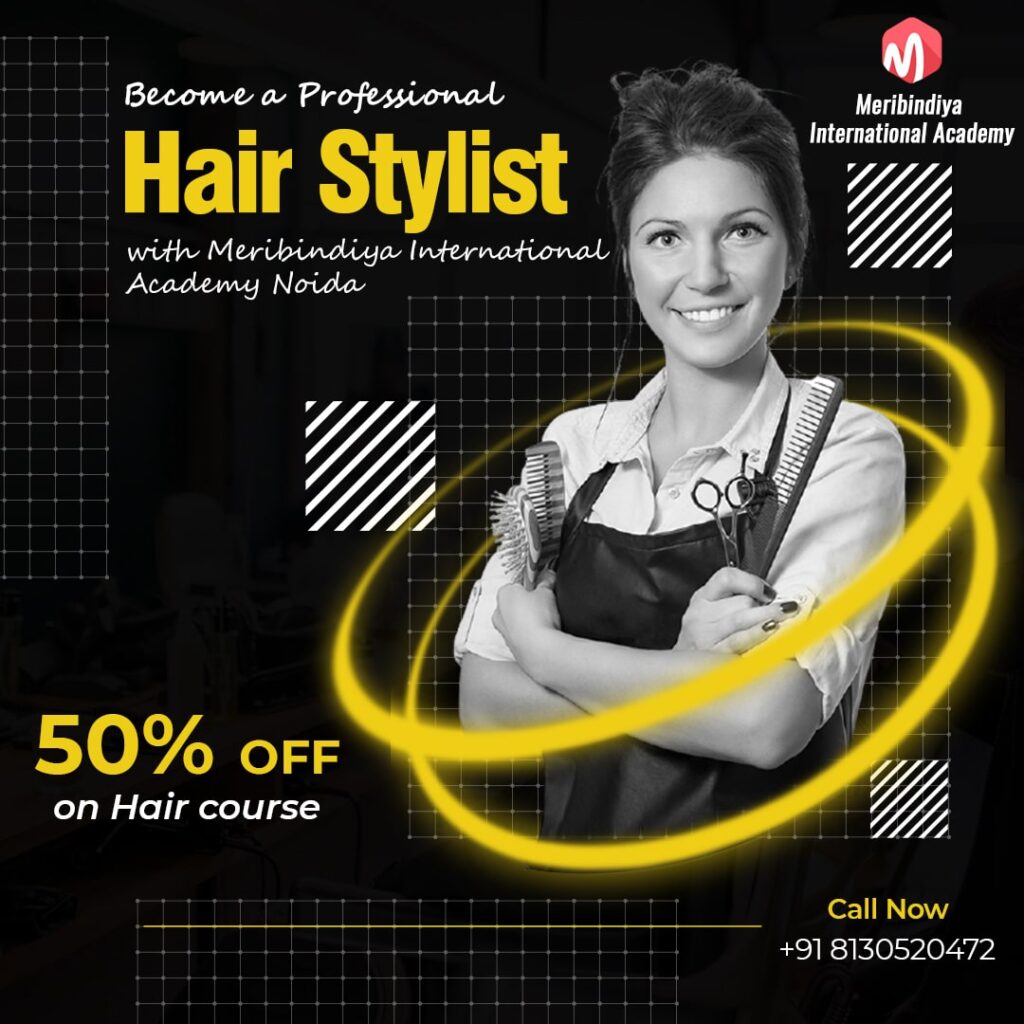 Career Scope and Salary of a Professional Makeup Artist
After becoming a Professional Makeup Artist, there are many great opportunities and career options available in this industry. Some of the options are;
Beauty Counter Manager
Brand Representative
Bridal Makeup Artist
Costume Makeup Artist
Film and Television
Hair and Makeup Artist
Makeup Artist
Spa Consultant
Theatrical Productions
The average salary of a professional Makeup Artist varies between 2.4 Lakh per annum up to 15 Lakh per annum. However, the earning depends on one's experience and services. Your institute and degree also hold an important role in determining your salary.
Thus one should choose their institute and courses wisely. The key to a bright future is exposure so always make yourself available for any practical learning regarding your profession.
Final Thoughts
The makeup industry has a long history. It was always there and will always be. It is only changing with time and requirements. Even in the time of recession, this industry was at a boom.
So if you have made up your mind to become a professional makeup artist no one can stop you. Just give yourself proper training under an experienced academy and a bright future is waiting for you!