More people than ever before use makeup to help define their personalities. Makeup industries are rising to the occasion with dazzling skills that capture everyone's attention. If you have a creative mind and a nice sense of basic fashion persona, you can get a diploma or short-term certification courses in professional makeup course or cosmetology course to give a better shape to your career. Here we have mentioned 10 Best Professional Makeup Academy in Delhi NCR.
But the problem is, how to find the best institute to get the best certification course that can also give job placements in a reputed company?
Well! No need to be worried anymore, because here, we shortlisted the Top 10 makeup academy in Delhi NCR region. These are known to give the traditional and trending look to the people for several occasions. Also, providing the best beauty certification courses with the practical learning curve by professional makeup artists.
List Of 10 Best Makeup Academy In Delhi NCR With Fees
The MeriBindiya International Academy is affordable and the best makeup academy in Delhi. Their course syllabus covers the occasional makeup, bridal makeup, hairstyling, and nail arts. The trainers at Meribindiya International Academy are a very supportive and encouraging institute where every student is treated as a family.
Meribindiya International Academy offers a course on various levels, and they run it in their respective branches around Noida and Delhi NCR. They deliver what they pledge, which makes them different from the other academies.
All the courses provided by MeriBindiya Team are perfect to become a Beauty professional. The academy provides an excellent environment with the latest tools and machines for learning.
MeriBindiya International Academy's makeup artist course fees in Delhi are also low in than other professional training institutions that can cost you around 1 lakh rupees. they provide good placement to students.
Any Course Query, you can Call them — 8130520472 / 9582133349
MeriBindiya International Academy Noida
Shop No – 1, 2nd and 3rd Floor, Sunehri Market, near Sector 18, Atta, Sector 27, Noida, Uttar Pradesh 201301
Lakmé Academy, Noida is a renowned name in the field of beauty and cosmetology. Established in 2002, the academy has been imparting knowledge to students with the help of top trainers from the industry.
Read This Article: BEST SELF MAKEUP COURSE IN NOIDA | SELF MAKEUP CLASSES FOR BRIDES TO BE
The Lakme makeup artist course in Delhi offers comprehensive makeup, hairstyling, skincare, and more. Expert instructors, who understand the beauty process inside and out, gives you training on live projects. Their labs contain high-end equipment for day-to-day work, giving you hands-on experience unique to the industry.
Each class concludes with a photoshoot or video demo. They have a dedicated team of photographers and videographers. And you can build an extensive portfolio to use in client presentations, job interviews, or even as a freelance artist. However, the Lakme academy makeup course fees in Delhi area bit pricey comparing Meribindiya International Academy.

Address: Delhi, India
☎ 9958600827
VLCC is the best professional makeup academy in Delhi. Its dedicated team has constantly been working relentlessly to make it this era & technology-based international standard vocational institution. The well-equipped lab meant for the practical training of students makes it possible for them to gain hands-on industry experience and confidence to go out with a remarkable career.
Read This Article: Cosmetology Course: The Golden Career Path
Courses offered at the VLCC institute are certified and recognized globally. Experts in their respective fields and departments also review them annually. The institute has an efficient team of makeup trainers who help students throughout the course's duration for any doubts or queries.
Address: Delhi, India
☎ 9958600827
BKCCAD provides students with a comprehensive education from cut and color to the styling techniques essential for experts in this field. The institute is especially famous for its trained hairstylists and make-up artists who are highly skilled and equipped with the latest trends in cosmetology.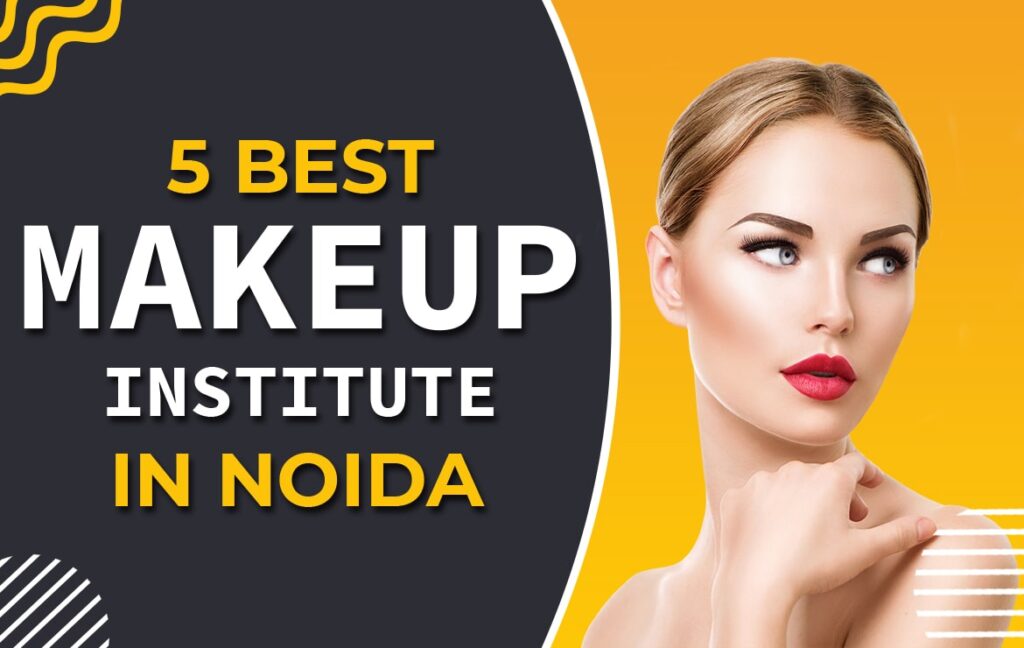 The Blossom Kochhar College of Creative Arts and Design is a professional institute for those interested in making a career in creative art. The institute offers courses on Hair & Makeup, Cosmetics, Nail Technician, Fashion Designing, Fashion Styling & Media Studies, etc.
Address: Delhi, India
☎ 9958600827
Jawed Habib Academy & Salon is the center of attraction for all obsessed with beauty and charming personalities. The academy provides the customers a chance to be intelligent and sharp with their best hairstyles and must-try, trendy beard styles.
Read This Article: Hairstylist Courses and Training | Become a Hairdresser
Jawed Habib hairstyle salons work to recreate the beauty and charm of the 1940s when elegance and glamour set types in motion. Famous for its professional and glamorous salon works, Jawed Habib is a member of the international salon association of America.
At Jawed Habib's Academy, beauty is a science. The Academy uses the most advanced technologies in the industry to create jaw-dropping changes. It has developed an Elite Color System that guarantees a healthier, more beautiful color every time.
Address: Delhi, India
☎ 9958600827
The Pearl Academy course will help students understand the technicalities of being a professional make-up artist and prepare them to work in any aspect of this industry. Being a makeup artist can be a rewarding, fulfilling profession with truly endless possibilities. Makeup artists work in film, television, print, retail, salons, and more.
Read This Article: Beautician course in Noida | Meribindiya International Academy Noida
Pearl academy courses will master the foundations of marketing and promotion for those interested in working within the beauty industry. You will gain valuable hands-on experience through workshops and projects, illustrated lectures from pros who have found success breaking into the field.
Address: Delhi, India
☎ 9958600827
The Orane International School of Beauty & Wellness is the makeup academy in Delhi that offers quality courses providing you the knowledge of makeup application and training on other beauty procedures such as Laser, Botox, Waxing, massages, and Facial Treatments.
Read This Article: How to be a Certified Professional Hairdresser? – Skills, Education, and Opportunities!
The school also offers refresher courses for individuals who wish to update their skillsets and professionals who would like to learn a specific skill or add another qualification to their repertoire.
Address: Delhi, India
☎ 9958600827
8. Delhi School Of Make-Up
Delhi School Of Makeup offers practical, hands-on makeup and hair courses designed to equip students with the professional skills they need to compete for the best jobs in salons and spas or set up their hair or make-up studio.
Read This Article: How to be a Certified Professional Hairdresser? – Skills, Education, and Opportunities!
The core objective of this institution is to train students to succeed in the competitive field of beauty & fashion and provide them with an opportunity to secure a high-paying job, either in salons, spas or even as a freelance make-up artist.
Address: Delhi, India
☎ 9958600827
Aashmeen's makeovers are distinct, different, and have made their mark. She has made girls look glamorous for quite a few award functions. She had also won an award, ' best makeup' for the spotlights MTV awards. Usually, the makeup artist course fees in Delhi are a bit high, but Aashmeen Munjaal's course is quite affordable.
Read This Article: Highly Paying Career Option in the Beauty Industries
She has worked with top-notch designers on ramp shows n fashion shows. Her clientele includes Tusshar Kapoor, the cricket team (national), kids from the sesame street tv series, product shoots of Colgate toothpaste n marc jacobs, MTV music awards, spotlight music awards show(to name a few).
Address: Delhi, India
☎ 9958600827
With over ten years of experience, Chandni Singh is the founder of Makeup By Chandni. She has worked with renowned celebrities and has done makeup for many magazines and advertisements.
Read This Article: Nail Technician Diploma Course | Nail Artist Course
She is known for her fantastic work and now providing the best makeup artist in Delhi course. She gives an elegant look to everyone who comes to her special place and provides a loving touch to your persona.
Address: Delhi, India
☎ 9958600827



If you want to earn well in foreign countries as an international makeup artist, then you have to pursue an international makeup artist course. International Beauty Expert (IBE) is an international beauty & wellness academy which offers best international makeup artist courses. IBE also provides international job placement too in abroad.
Address: Noida, India
☎ 8595172415
Conclusion
Just because makeup is used to enhance your features doesn't mean you should look like a clown when wearing it. We have mentioned some of the best professional makeup academy in Delhi where you can learn the art of Makeup, hairstyling, skincare, nail designing, and more to create and thanking and best-paying career for yourself.