Hair styling means giving your hair a different look over time. Now, different types of haircutting are available to give a different look to the face. So, the trend of hair styling classes evolved. You can make a good career and earn money by doing hair styling courses. With your expertise in hair styling, you can enhance your career in the fashion industry. Also, beauty parlors and salons are increasingly getting crowded for hair cutting, setting, hair drying, hair color and styling, etc.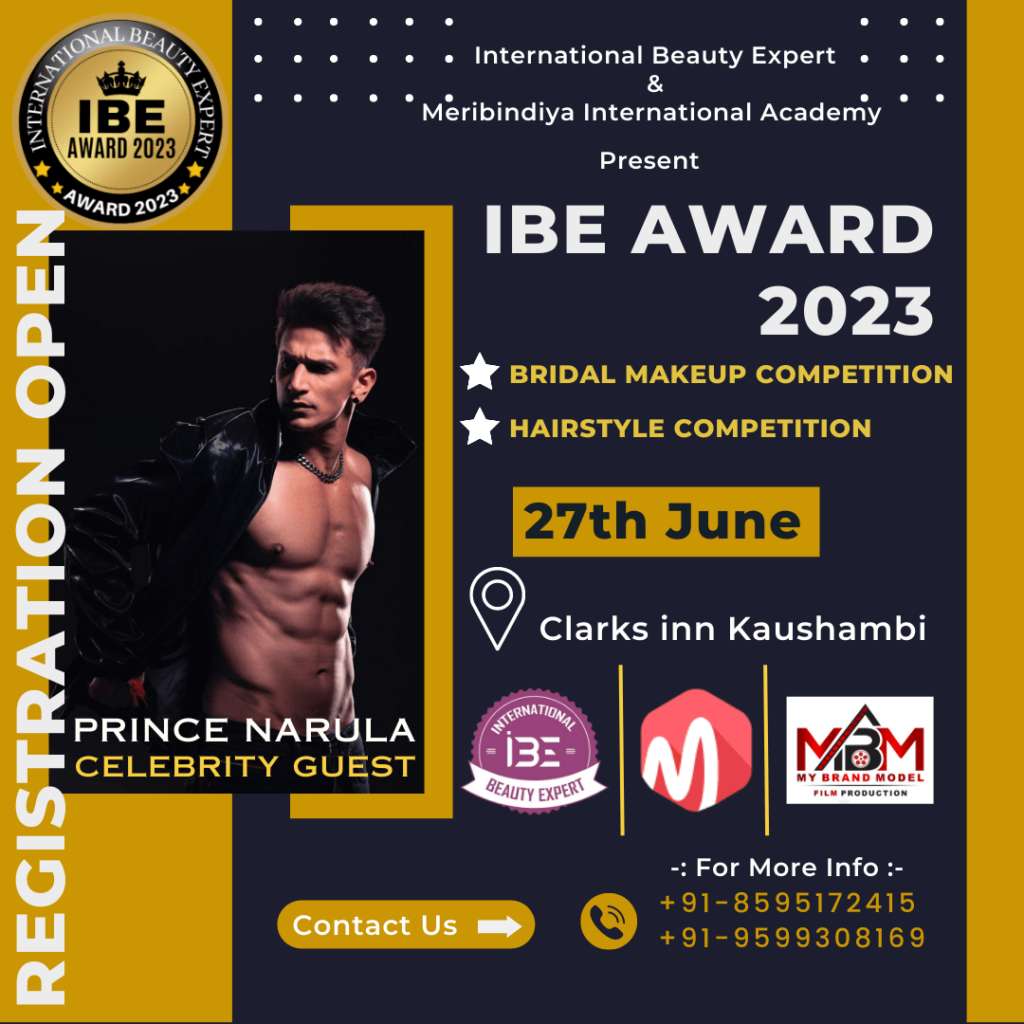 If you want to become the best hair hairstylist but don't know much about hair styling courses for beginners, then this article is for you. Here, you will know hair styling courses, fees, duration, syllabus covered, career options, etc. Also, you will know how to give perfection to your career goal in the fashion industry.
What Is A Hair Styling Course?
Hair styling courses are a part of the engrossing art of hair. In hair styling training, you are given information on different hairstyles, hair treatments, haircuts, and more.
You are given detailed knowledge of tools used while styling. In this basic hair styling course, you get knowledge about-
Sectioning
Blow dry
Pressing curls
Backcombing
Hair pressing
Tong curls
You also get advanced knowledge in hair styling courses like braids, layering, shredding, flowers, knots and bows, fishtails, buns, and more with jewellery settings, flower sets, hair extension applications, and client counseling.
What are Hair Styling Courses for Beginners?
1] Basic Hair Styling Courses:-
Understand Styling Terminology
Learning of styling tools & products
The skill to identify types of hair
Art to handle client's hair
Hair Sectioning
Usage of Hair Clips
Applications of Tong Curl
Backcombing Technique
Simple updo based on braids
Blow Dry Techniques
Creating French braid
Creating messy buns
Structure a ponytail
Creating styles for different occasions
Additionally, you can receive advanced knowledge in jewelry settings, flower sets, hair extension applications, and hair styling courses with client counseling, such as braids, layering, shredding, flowers, knots and bows, fishtails, buns, and more.
2] Advance Hair Styling Course
The advanced hair styling courses for beginners covers all the basic curriculum along with some added skills. It includes rope braids, fishtail, French braids, Dutch braids, 4-strand, 5-strand, infinity braids, pull-through braids, etc. You will learn the below things further in advance hair styling course:
Trolley Setting
Usage Of Professional Comb Set
Professional Straightening Techniques
French Twist-Based Bridal Hairstyle
Conduct Bridal Trials
Bridal Messy Braid & Bun
Art Of Curling Hair
Sectioning The Hair
Creating Beautiful Weaves
Foreign Hair Stylings
Using The Professional Hair Styling Tools
Creative Hair Designing
3] Professional Basic to Advance Hair Styling Course
As the name suggests, the Professional hair styling course is a package of advanced learning to give a beautiful look to women or girls. The professional hair styling training course includes all the basics and advanced curriculum followed by the following skills:
Hygiene & Sterilisation Practices
Applying Accessories To Hair
Understanding Of Haircare & Retail Products
Asymmetrical Hair Design
Symmetrical Hair Design
Mix And Match Hair Design
Bridal Hairstyling
Braids/ Up-Styles
Hairstyles For Film And Fashion
Hair Salon Management & Business Ethics
Marketing For Hairstylists
Client Management Skills
What Is The Duration Of The Hair Styling Course?
You know that any course takes a reliable duration to complete, which may be for 3 months, 6 months, or 1 year. Generally, the duration of hair styling courses is around 1 week to 1 month.
This course is in 3 levels i.e. Short Term Course, Long Term Course, and Advanced Course. For basic short-term and long-term courses, it may take you up to 1 week to 10 days while for advanced courses it may take 1 month or more.
What are the eligibility criteria for hair styling courses?
For a hair styling certification course, you should have at least a 10th or 12th pass.
For graduation, it is necessary to do 12th or diploma courses with the same subjects.
For a Masters's course in Hairstyling, students should have a bachelor's degree in relevant subjects.
What Are Hair Styling Course Fees For Beginners?
Before taking admission to any institute for hair styling courses or professional hair styling classes, you must know the fees of the particular institute, especially in the case of a beginner, because every institute has different fee criteria.
Generally, for doing hair styling courses for beginners in India, you have to pay rupees 20,000 to 40,000 depending on the courses offered by the hair course academy which may vary from academy to academy, their popularity, and training quality.
How to make a Career in Hair Styling courses?
To make a successful career, students must have hair styling skills along with better communication skills and work ethics. Soft skills should be there to enhance customer interaction. Must have good interpersonal and social skills, and research. Must have the ability to remember. Because to make a career in this field, you may have to go to work in all places like marriage, parties, the film industry, TV shows, etc.
What are career prospects in hair styling courses?
You will find various career options available for this course. The candidates can start their salons or join another salon. Here are a few career prospects for candidates who choose these courses:
Salons
Beauty parlors
Spas
Personal Hair Stylist for celebrities and media personalities.
Work as a Freelance Hair Stylist.
Hair Styling Trainer at a famous hair academy.
Style the actors and actresses in Film Industry.
Become Hair Stylist for models.
Work abroad with big brands and salons.
Also, by making a career in hair styling courses, you will be easily able to get a job as a hairstylist, hairdresser, or more.
How Much Can You Earn After Doing A Hair Styling Course?
By doing hair courses, you can easily get a job in a parlor or fashion industry. You may earn a monthly salary of around 70 to 80 thousand. And even if you go home and give freelancing service, you can easily earn at least 50 thousand rupees in a month. All these can be done only when you choose the right academy to do hair styling courses.
Apart from this, if you work abroad, you may earn lakhs as a monthly salary. Alternatively, you can make enough fortune by running your own hair styling salon or working in international companies.
Hair styling courses are an easy way to earn a better amount by working under professionals or opening your own salon. Here is the list of the top 5 academies from where you can start a better career and earn a good amount.
Top 5 Best Hair Academy For Hair Styling Course In India
Here is a list of the best hair styling academies in India that provide you with practical training for hair styling on several occasions.
1] Meribindiya International Academy, Noida
Meribindiya International Academy is the best beauty institute in India that is well-known for providing practical training within the country and abroad.
The founder of Meribindiya International Academy, Miss. Mahi left her high-salaried engineering job and started the academy with the goal of providing highly professional job-oriented training to Indian youths. And so, instead of serving at multiple branches, the academy founder decided to provide excellent training by focusing on a single branch situated in Noida.
Meribindiya International Academy has consistently received India's Best Beauty School awards for 3 years, i.e., 2020, 2021, and 2022 from national and international organizations. Additionally, Meribindiya International Academy is certified by IBE, ISO, CIDESCO, and the Government of India for providing world-class practical beauty training year after year.
As the academy is known for providing India's best hair styling training, it is a bit hard to get admission here. Every batch contains a maximum of 10-12 students so that the trainer can equally attend to all the students with deeper knowledge. Ideally, people around India apply 3-4 months in advance to reserve their seats at Meribindiya International Academy.
India's leading beauty academy, Meribindiya, provides practical training for Makeup courses, Hair Course, Nails Course, Skin Course, Eyelash Extension Course, Hair Extension courses, Microblading courses, permanent makeup course, nutrition & dietetics course, spa course, and more. You can enroll for certification, diploma, advanced diploma, or master's course from Meribindiya International Academy, as per your interest.
Once a student has been admitted to Meribindiya International Academy, they become a highly qualified expert and get job offers from big brands operating in India as well as foreign countries. At the end of the course, Meribindiya International Academy prepares you well in Salon Management too so that you can plan to run your business. Also, the academy provides you with a lifetime free membership to reconnect for learning new trends and beauty techniques to consistently upgrade your skills. These features make Meribindiya outstanding among any of the leading academics.
Call/ What's App: ☎ 9582133349, 8130520472
Address: Shop No – 1, 2nd & 3rd Floor, Sunehri Market, Atta, Near Sector 18 Metro Station, Sector 27, Noida, UP, 201301.
2] VLCC International Academy, Delhi
VLCC Academy haircuts and hairstyles are the most popular. This academy is considered the number at 2nd rank. This academy does not guarantee placement but you can make a good career in it as a hair stylist, freelancer, faculty, technical trainer, and many more. For training in this academy, 30 to 40 children are taught in a batch. You may have to pay a fee of Rs.60,000 to do a course from this academy. For more details contact:-
Address- Office No. 5B/4, 2nd Floor, Near, Opp. Ganga Ram Hospital, Old Rajinder Nagar, Karol Bagh, New Delhi, Delhi 110060
Contact -☎ 9958600827
3] Enrich Academy, Mumbai
Enrich academy in Mumbai was established in 2009. This academy comes in 3rd position for providing top-quality hair styling courses for beginners. Enrich Academy does not guarantee placements but you can make a better career from here. For doing hair courses from this academy, 20 to 30 students are allowed in one batch. To do a hair cutting course from here, you may have to pay a fee of 90 thousand rupees. For more details, you can contact below:-
Address: Works Lane, Kamla Executive Park, 301/302, Vazir Glass Factory Ln, J B Nagar, Andheri East, Mumbai, Maharashtra 400059.
Call/What's App: ☎ 9958600827
4] Bblunt Academy, Mumbai
BBlunt Academy is very famous for providing hair styling courses for beginners. This academy is ranked in 4th position in providing the best hair styling course. If you are pursuing training from Bblunt Academy then there are no placement opportunities but you can start a better career in hair styling and hairdressing and earn a better amount. For providing hair styling training, 20 to 25 students are allowed in one batch. To do a course from BBlunt academy, you may have to pay 1 lakh rupees. For more information, you may contact the given contacts:-
Address: 130, 2nd Floor, Kohli Villa S.V. Road Next to Raymond, Andheri West, Mumbai, Maharashtra 400058.
Call/What's App: ☎ 9958600827.
5] Lakme Academy, Delhi
Lakme Academy is a well-known brand in itself. This academy is considered in the fifth rank. This academy does not guarantee placement but you can make a good career in it. In Lakme academy, 25 to 30 children are taught in a batch. The hair styling course fee for this academy is Rs. 60,000. If you are interested in Lakme hairstyling courses near me, then reach out to the below-given number.
Address- 1st Floor, Block of Choudhary Building, Central Circle, Connaught Place, New Delhi, Delhi 110001
Call/What's App: ☎ 9958600827
Conclusion
You all know that hairstyle is a huge part of beauty. According to your dress and makeup, the need for the best hairstylist is always in demand. If you want to do a hair styling course from a nearby Academy, then you can join Maribindia International Academy which is considered the best academy in beauty and hair styling courses. Also, Loreal Academy, Lakme Academy, and Bblunt academy are the top academies that provide training facilities in various courses in beauticians along with a hair styling training center. Moreover, Enrich Academy is the oldest academy since 2009 which is affordable for all hair styling and beauty courses.
So, there are various options available for hair styling courses for beginners from where they can enhance your career. Go and book your seat earliest to become India's best Hair Stylist with professional training.
Hope you get all the relevant information about professional hair styling courses for beginners in this article. For any queries, do not shy away from contacting the industry experts' hair styling trainers for free.
☎ 9582133349, 8130520472.