On this blog, we always talk about a career in hairdressing. To make a career in hairstyling, you need the best hair academy in India. So, we are sharing this list of few top hairstylist academies in India. You can take a look and decide which one will be best for you.
Best Hair Academy in India
Meribindiya International Academy offers the best hairstylist course in Delhi NCR. We found their trainers are highly professional. Besides hair courses, they also provide many makeup and cosmetology courses. This Academy is well known for its state-of-the-art courses. They offer the best internship opportunities in India. Recently, Meribindiya International Academy was awarded by Hina Khan as India's best beauty school. At Meribindiya International Academy, students come from all over India to learn beauty & makeup courses.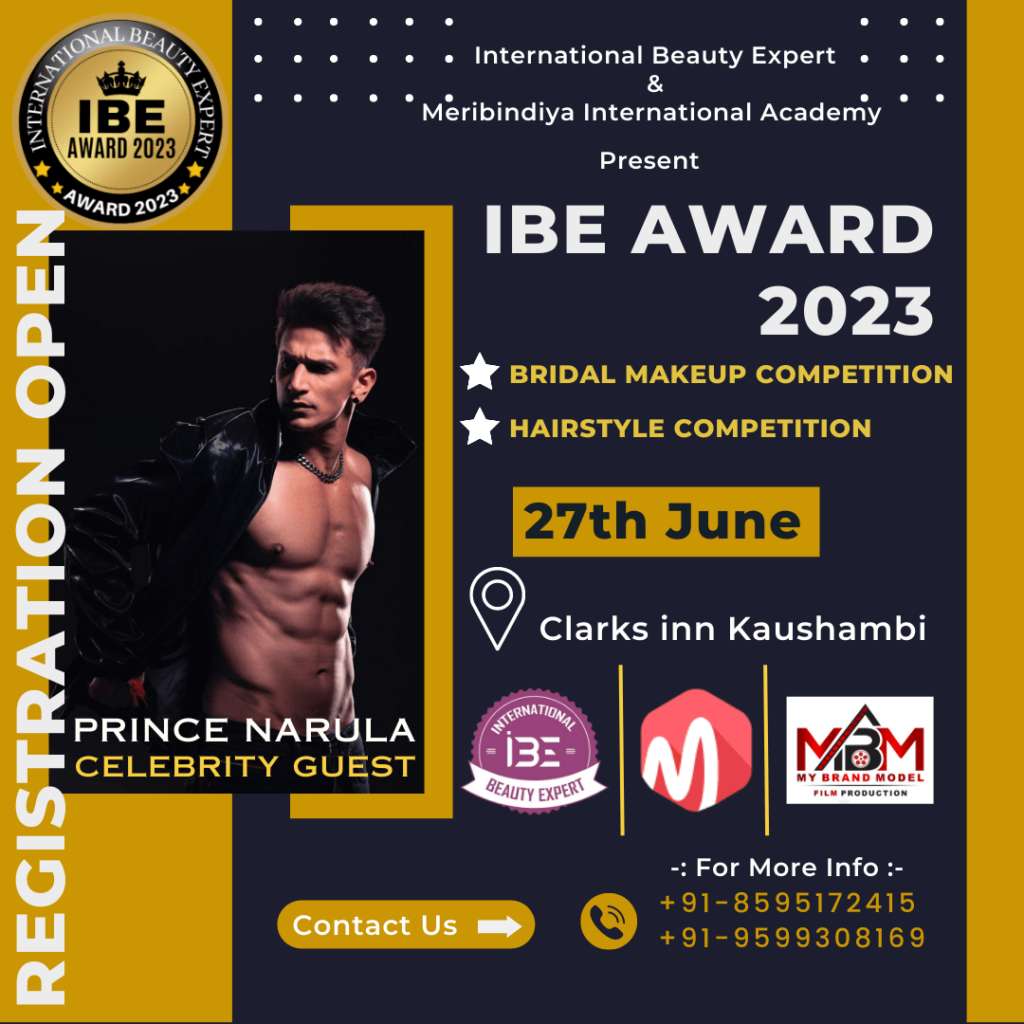 Meribindiya hairstyle course is one of the most popular hair courses in Delhi. They focus on management skill development with regular training so you will able to run your own business in the future. The Hair Courses fee of Meribindiya International Academy are also very reasonable.
Any Course Query, you can Call them — 8130520472 / 9582133349
MeriBindiya International Academy Noida
Shop No – 1, 2nd and 3rd Floor, Sunehri Market, near Sector 18, Atta, Sector 27, Noida, Uttar Pradesh 201301
We have all seen Jawed Habib salons all over India. And surprisingly, they also have Indias's best hairstyle academy chain. JH academy is a very credible education center where you can get job-oriented hair courses.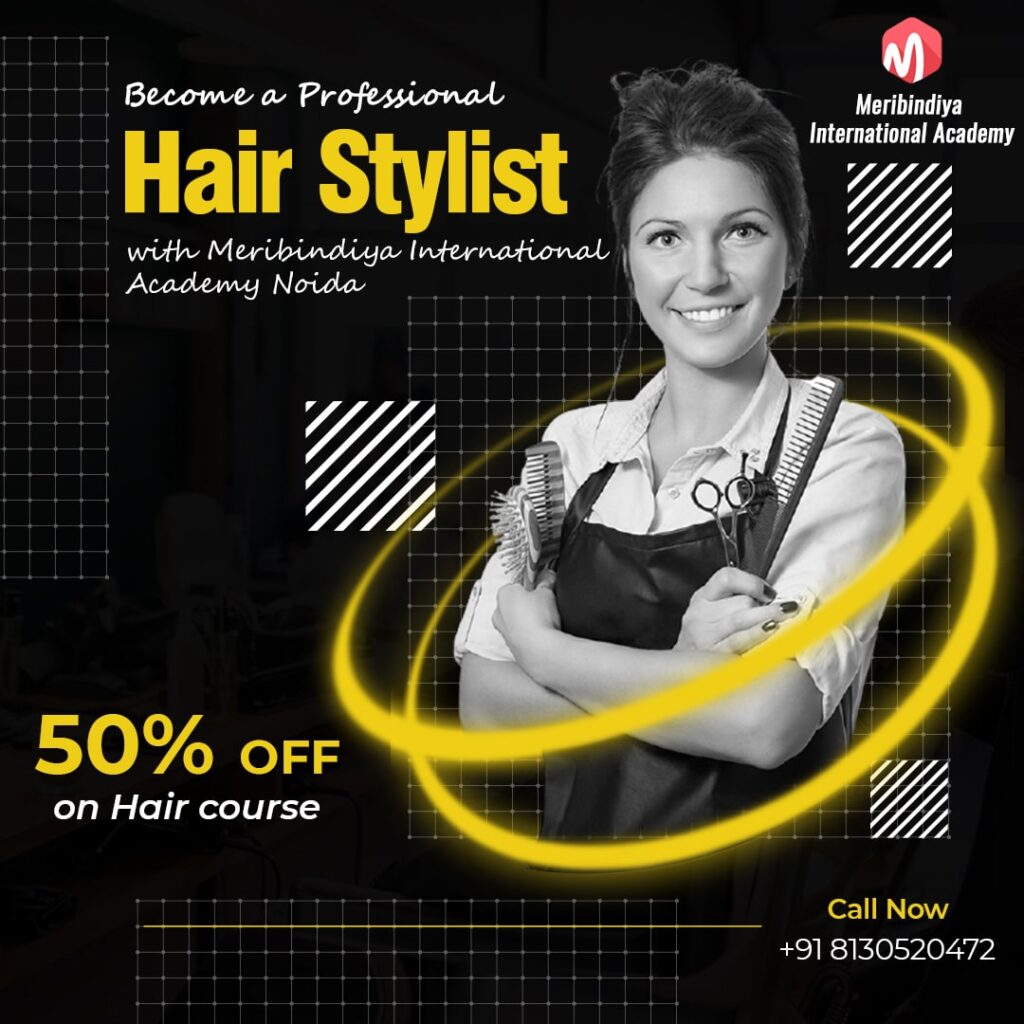 This hair academy offers experienced staff to train students. Hence JH academy students get better job opportunities in India.

Address: Delhi, India
☎ 9958600827
Tony and Guy salon chain is a well-known brand all over the world. They also got an academy stream in India. They offer legendary hair styling techniques and tips in their hair course.
Read This Article: Short Term Job Oriented Courses After 12th
Tony and Guy's Academy offer precious hairstylist course in India. You will able to learn western hair cuts, Asian hair cuts and hairstyles at this Academy. They offer certification courses as well as diploma courses.
Address: Delhi, India
☎ 9958600827
Mr. Kapil Sharma started this Academy and Salon in Mumbai. This Academy is very trustworthy in the hairstyle course niche. They offer advanced courses in hair styling. You can also become a makeup artist, beauty therapist at this Academy.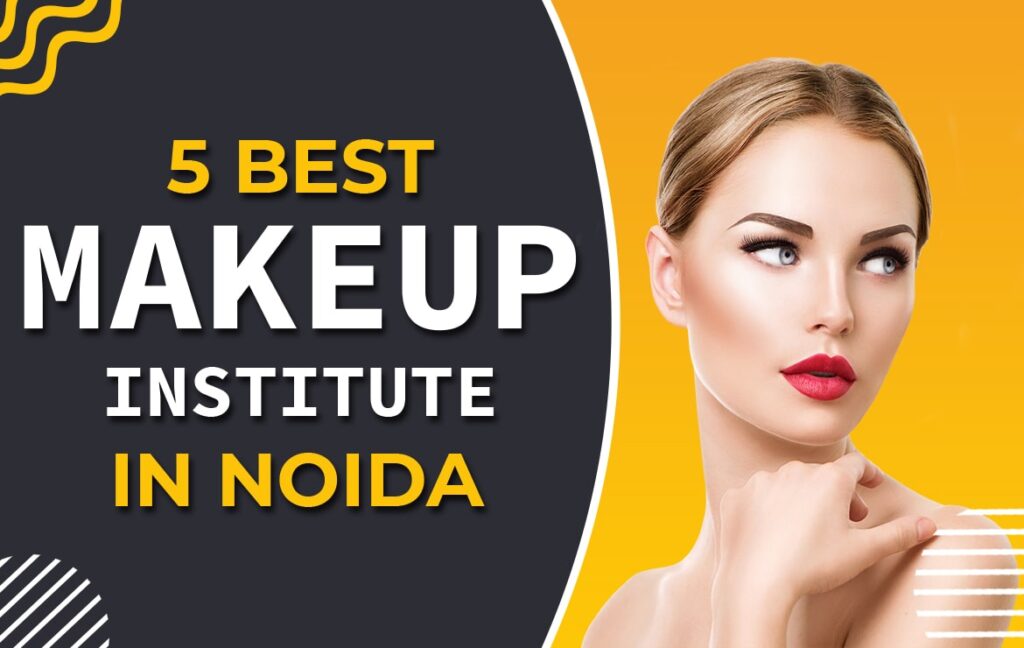 They offer skills like hair cuts, hairstyles, hair coloring, hair extensions and many more. Kapils academy Mumbai offers job assistance besides internship opportunities. Trainers from Tony and Guy Loreal come here to train students of Kapils Academy.
Address: Delhi, India
☎ 9958600827
The next name in our list of top hair academy is Lakme academy. Lakme is a big brand in Cosmetics, Salon and beauty course training. They have a massive setup of makeup schools all over the world. And they offer quality hairstylist courses in India.
Read This Article: How To Start A Beauty Parlour: The Ultimate Guide!
You get trained by celebrity hairstylists. You learn advanced hair coloring, hair extensions and hair treatments at the Academy.
Address: Delhi, India
☎ 9958600827
B Blunt Academy in Mumbai is another star on the horizon of the beauty industry in India. They offer salon courses, barbering courses and hairstylist courses in Mumbai. You can join their Academy to become a hairdresser.
Read This Article: Nail Technician Diploma Course | Nail Artist Course
You will become the fully skilled person to run your Salon. IN addition to courses, they give management skills to their students. They got the best hairdressing course to offer you.
Address: Delhi, India
☎ 9958600827
VLCC institute is one of the most professional makeup institutes in India. In addition to hair courses, they also offer makeup, nail, nutrition and spa therapy courses.
Read This Article: Highly Paying Career Option in the Beauty Industries
Their hairstylist courses are available for beginners as well as professionals. You can choose short-term or diploma courses as per your prior experience and goals. VLCC hairstyle course is famous among students in India.
Address: Delhi, India
☎ 9958600827
Loreal is a world-famous brand in salon chains and Cosmetics. They built trust among people in their long journey. Besides cosmetics and Salon, they also have an Academy chain all over the world. In India, they are present in many big cities.
Read This Article: Beauty Parlour Course in Noida | Best Beautician institute
Loreal can offer you very unique and advance knowledge about hairstyles, hairdressing, hair coloring and treatments. Loreal hairstylist courses are available in certification as well as diploma level.
Address: Delhi, India
☎ 9958600827
One Salon started in Mumbai grown up in a salon chain. Today they have a training center chain which offers men's hair course, hairstyle course, Salon and management course.
Read This Article: Professional Makeup Artist Course In Noida | Makeup Artist Course In Noida Fees
Enrich hairstyle course is a professional course fully packed with treatments, hairstyles, coloring techniques and many other skills. So we decided to keep this hairstyle academy on the list.
Address: Delhi, India
☎ 9958600827
They are one of the best hair academies in India. LTA academy is grown up to the giant Academy chain in India. They developed some of the best hairdressing courses in India.
Read This Article: Hair Styling Courses for Beginners | Hair Styling Classes
They offer their professional hairdressing skills with advanced techniques. This hair course academy has many hair courses. You can select anyone from certifications and diploma courses. Career-oriented training and expert trainers are the plus point of this hair training academy in Delhi.
Address: Delhi, India
☎ 9958600827




If you want to work as a professional hairstylist in abroad then you have to pursue an international hairstylist course. International Beauty Expert is one and only academy which offers international hairstylist course and an international job placement too.
Address: Noida, India
☎ 8595172415
Wrapping Up
We have all gone through this top 10 hairstylist academy in India. We are recommending these academies to pursue your hairstylist course. We will recommend you to start from the top 5 academies.
You have to contact them and get more information regarding the course and fees. On this site, we already published many reviews and course information articles to help you out. We are confident about our honest reviews.
RECOMMENDED ARTICLES