Clean, beautiful and creative nail arts can enhance the overall look of any hands. If you are a creative person by mind and love playing with colours, you can plan to run a nail art salon in your nearby area. If you don't know, How To Open Nail Salon or How To Start A Nail Business then no worries at all.
Read This Article: How Hairstyling Can Be Great Career in 2021
Here at Become Beauty Expert, you will get all the information from scratch to become a successful and popular Nail artist in India.
Baby Steps To Start A Nail Art Business
1] Understand the Combination of Colours.
As nail art is all about cutting, shaping and colouring it to give a beautiful look to a hand, it is essential that a nail artist must have a nice sense of humour for playing with colours.
Read This Article: How Bridal Makeup Skills Can Add A New Income Source In 2021
To learn colour chemistry, either you can work under any experienced nail artists or you can take a short term Nail Art certification. Meribinidya International Academy Noida is one of the best institutes from where you can learn the minute details of nail arts even at an affordable fee.
For Course query call Meribindiya International Academy at 8130520472
Top Beauty Academies Which Offers Nail Technician Course
2] Manage the Capital to Start a Business – How Much Does It Cost To Open A Nail Salon
In India, on average, you need a capital of around 3 lakh to 10 lakh rupees to start a nail salon. It might go beyond based on the choice of your interior decorations, salon locality, furnitures and other things.
Read This Article: How To Start A Beauty Parlour: The Ultimate Guide!
So, if you are looking for, How To Start Nail Art Business, you must be aware of the required investment cost. You can either manage it from your personal savings, borrow it from a friend or SME lenders company.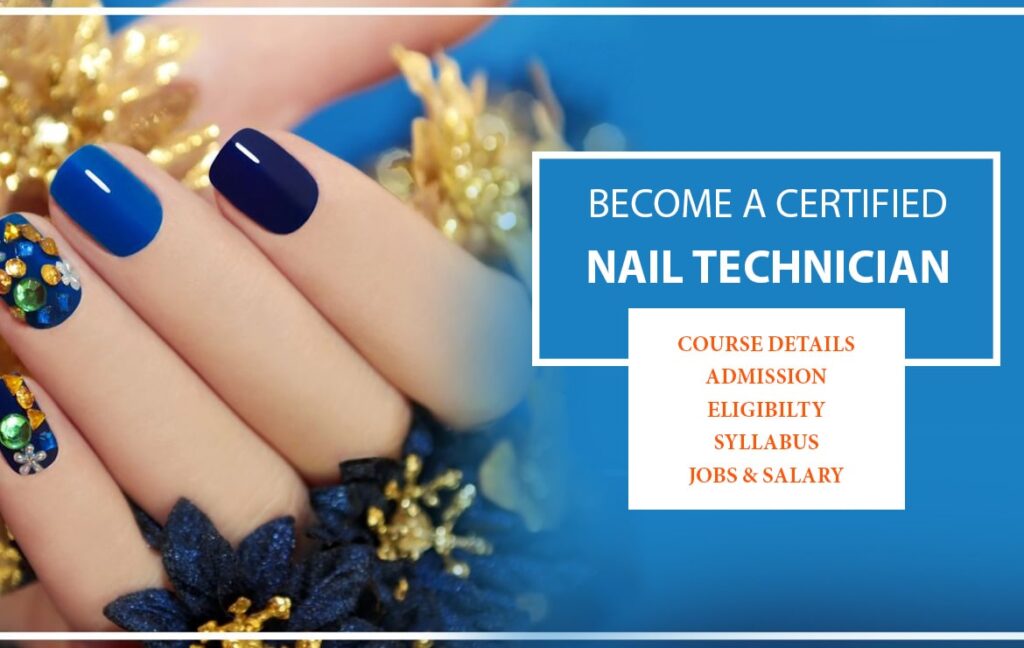 However, if you do not have such an investment cost or you do not wish to invest a huge amount at an initial phase, then you can also start the Start Nail Art Business as a freelancer like Meribindiya Makeup & Nail Artists Freelance Team.
3] Register Your Salon Name
The next step in the guideline of How To Start A Nail Bar is; you need to choose a catchy and easy to remember the name for your Nail Salon. Once your nail art business will be in demand, people will easily remember you and your brand name.
Read This Article: How Can I Start My Own Makeup Business?
To get a legal company certification, you can contact to government company registration department.
4] Decorate Your Office Interior
So far, you have learned half of the things on How To Start A Nail Salon. But without a proper office interior, no one would like to visit your nail salon.
Read This Article: Nail Technician Diploma Course | Nail Artist Course
Based on your requirements and budget, you can choose the economical chairs, counter, racks and other furniture along with wallpaper, floor paper and other essential decoration items.
5] Buy the Nail Art Equipment
You can't do anything without having the nail colours and other equipment that help you to give a perfect nail look to your client. You need to purchase the essential nail equipment at once or in parts, again that depends on your budget and need.
Read This Article: Top 10 Hair Academy in India
A few necessary Nail Art Equipment includes; nail polish remover, Nail File Kit, Diamond Nail File, Sable Brush, Toe Separators, Reusable Nail Forms, nail clippers, Cuticle Exfoliator, Towelettes, nail care kits, Cuticle Oil, lotions, acetone, acrylic powder kits and gloves.
6] Promote Your Business
Once you understand and execute all the basic steps given under How To Start A Nail Salon At Home or office, it's time to promote your brand. Now the era has been changed and became easy to promote any kind of business from anywhere, so why should you stand behind?
Read This Article: Short Term Job Oriented Courses After 12th
You can start promoting your Nail Art Salon on Facebook, Instagram, What's App, Youtube or other platforms. You can also make a business website and then share the online portfolio link with anyone.
7] Keep on Going
Now you have got a working business plan for How To Open Nail Salon. Once you will start working practically, you will face many hurdles in the journey. But you don't have to stop, just find out the causes and keep working on that. Slowly you can also run special offers campaigns or promotional activities in online or offline markets.
Now the question is, how much a nail artist can earn by running a Nail Business?
On average, famous nail artists earn anywhere around 60,000 to 1 lakh rupees per month. It depends on your marketing strategy, the services you provide, customer feedback and your investment.
Read This Article: Highly Paying Career Option in the Beauty Industries
You can even go beyond the average earning by running a nail salon at multiple locations and operate those by hiring employees who are skilled enough to boost your nail art salon.
If you want to work in abroad as a professional nail technician then you have to pursue an international nail technician course. International Beauty Expert (IBE) is an international beauty academy which offers best international nail technician courses. IBE also provides international internships and international job placements.
Address: Noida, India
☎ 8595172415
Final Verdict
I Hope, the above-given plan on How To Start A Nail Salon Business will definitely help you to run a successful nail salon. However, still, if you have any queries related to How To Start Nail Art Business or How To Start A Nail Salon At Home then do not shy away to ask us immediately. We will try to help you with all the possible information for the betterment of your nail salon business.
Have good luck!