In the digital world, most things have been changed and the same case applies to beauty and nail art course too as women are now aware of many beautiful styles around the world. Now, they want to apply the same to their body whether it is nail art, manicure, pedicure, or others. Even some women try to execute the art by themselves and other visits to the professionals. This means, the demand for nail artists has significantly increased and women are rushing to the nearby studio to get the art on their nails.
To become a nail artist, the Lakme academy course is an ideal place for you. Here, you will get comprehensive training on Nail Science, Polish, Extension with Nail Art, Acrylic Nail Extension, and Nail Art. Moreover, in this academy, you will get a mentor that has good hands-on experience in nail art at on best studios or salons.
Nail Art is never been an easy job as it needs precision and dedication. So, a proper nail technique and practical nail art classes are a must and in Lakme academy, you will get them both. After the completion of Nail Art training, you will get the CIBTAC and B&WSSC accredited certification. This certificate is quite valuable as the same will give you the job in the salons.
Must Read: Hair Extension Course for Beginners in India
Why choose Nail Art Course?
There are many reasons to choose this field, but if you love the artwork and are deeply passionate to move ahead in this sector to make your career, then this article is very much helpful for you. Now, let's see what you will achieve after the completion of a professional nail art course.
Also Read: Lakme Academy Noida – Best Place for Beautician Course in Noida
Expansion Of Social Networking
In the beauty industry, there is an additional advantage, i.e., you can meet many celebrities and popular personalities who come for the beauty service including nail art. Providing service to them is just like dream comes true and also there are many giants in the nail art field and getting tips from them will help you to boost in this industry.
Enhancement Of Skills
Nail Art is a dynamic sector where you will have to apply different designs on the nails. It means every day is a new day, not a boring one as you will learn new techniques of nail art, the procedure to care for nails, and the execution of your thought in the form of design on the nail. So, if you are an artist or love design, then this field will always be interesting for you.
Opportunity To Earn Money
In the nail art field, there are many opportunities and if you are too good at your work, then you can earn a good amount of money. Moreover, if you learn additional elements of beauty such as manicures or others, then you can get beyond your expectation.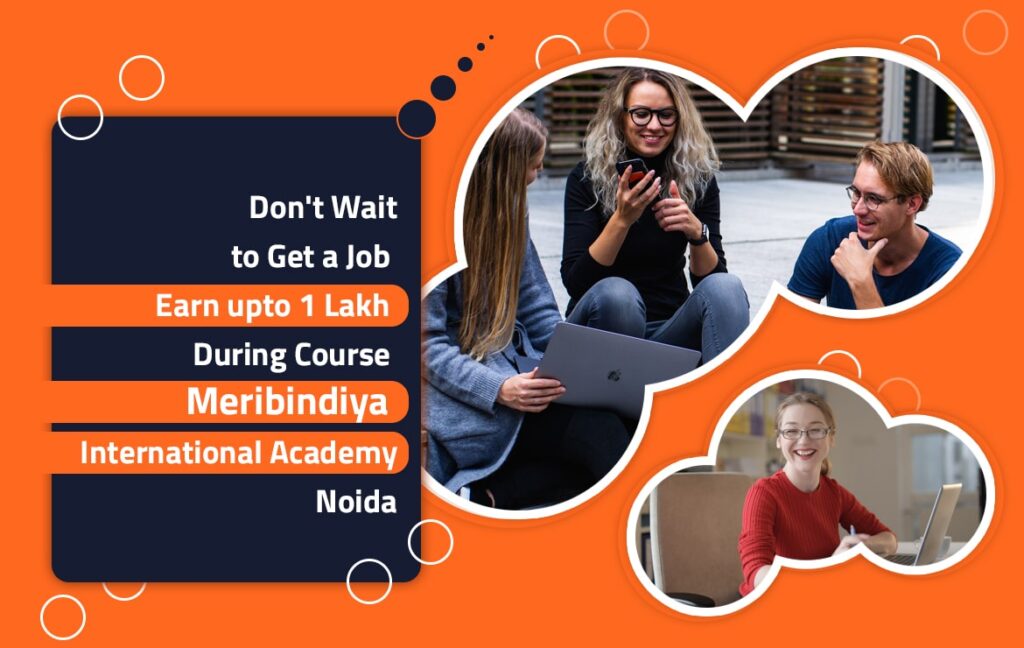 Time Flexibility
A nail art job is not a time-bound job just like the other where you have to spend eight hours in the industry. In this sector, you have complete freedom to choose your work schedule, and as per that the salon authority sets the appointment for the clients.
Recommended For You: Complete course details on Lakme Academy: Admission, Career, Fees!
Freelancing
In the digital world, many skilled persons are performing their own work as per their desire. In the nail art field, the same case applies and if you have a strong social network, then you can provide them the service and can get good perks.
Career Growth
Once you get the nail artistry certification, then there are ample opportunities for you. There are many nail spas in a shopping mall around the city and each spa owner looks for an experienced and professional nail artist. No doubt, they give a handy perk offer to you for the job. Hence, there is a huge growth in this field and it is never going to end as the design and artistic sector is an evergreen field.
You Might Take Interest: Lakme Academy Makeup Course Fees In Delhi
Top Beauty Schools Which Offers Nail Art Courses
If you want to make a career in international nail art industry then you have to pursue an international nail art course. International Beauty Expert (IBE) is an international beauty & wellness academy which offers international nail art courses. IBE provides international nail art internships and international job placement too.
Address: Noida, India
☎ 8595172415
Is Lakme Academy Training Course a Pan India?
If you are wondering about a professional nail art course near me, then Lakme is there for you. Lakme is a brand that offers comprehensive beauty services and training courses to everyone irrespective of the regional bar. Lakme academy nail art course duration is 1.5 months and the eligibility for enrolment in this course is 10th pass. So, if you are residing anywhere in a country, then also you can complete the nail art training and you don't have to think for Lakme training academy near me after digitalization.
Also Read: Lakme Academy Janakpuri: Courses & Fee
If you want to know more about the Lakme Nail Training course, fee, and other services, then you can reach directly to the Lakme website and just fill the form with your query. Within no time, you will get a call from the Lakme representative.
On the off chance, if you are living in an area where Lakme is not offering the training and you need a live session, then you can go with MeriBindiya as this is the leading beauty academy that offers ample beauty training courses including Nail Art. Moreover, MeriBindiya is available in most of the regions of the country, so you can easily approach them and get enroll for the Nail Art and Extension course.
Similar Articles:
Lakme Academy Janakpuri: Courses & Fee
Pitampura Lakme Academy : Course & Fee
Lakme Academy Rajouri Garden: Course & Fees
Lakme Academy Preet Vihar: Course Details, Admission, Fee
Is the Nail art diploma course worthy?
Yes, it is and with time, the demand for nail artists will increase. So, to become a professional nail artist, you must finish nail art technician courses. Here the word technician is used as it covers all the essential elements related to nail art.